Terug naar alle
IT
Be prepared: Italian Scouts group rides for EuroVelo
vrijdag 8 november 2019
Earlier this year, the ECF was contacted by a group of Scouts in the Italian city of Como about their big plans for raising awareness about climate change using EuroVelo 5 – Via Romea (Francigena). Read on to find out about their proactive approach to convincing the local government to improve their section of the European cycle route network.
Why does EuroVelo 5 stop in Como? We, the Scouts of Como, have been asking ourselves this question. After gathering information and making some inquiries, the answer we got from the Town Hall was that to make the route in the city, it would be necessary to take away 40 parking places. In our opinion it is absurd that such a big project, which can unite Europe from north to south in a sustainable way, could be blocked just in Como due to a reason that we consider surmountable.
This year our scout group (Como 3 Agesci) felt the need to deal with the subject of climate and in particular of the alarming climatic changes that are occurring. We gathered information for a whole year and this induced us to change our everyday habits adopting a more responsible attitude. We started by modifying the simplest things and striking with Fridays for Future (FFF).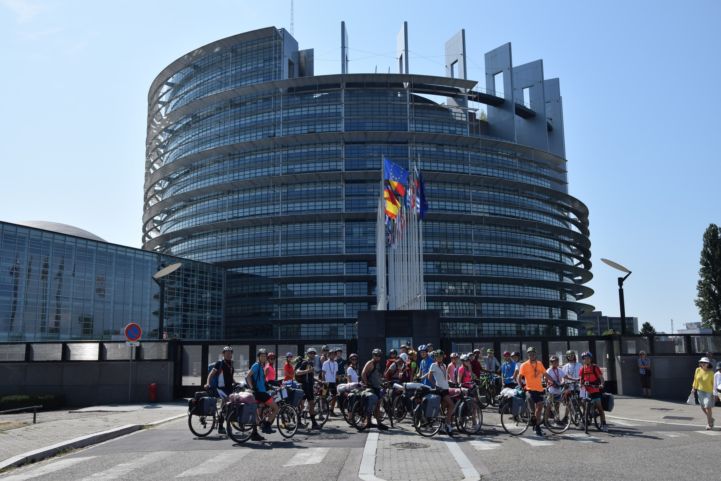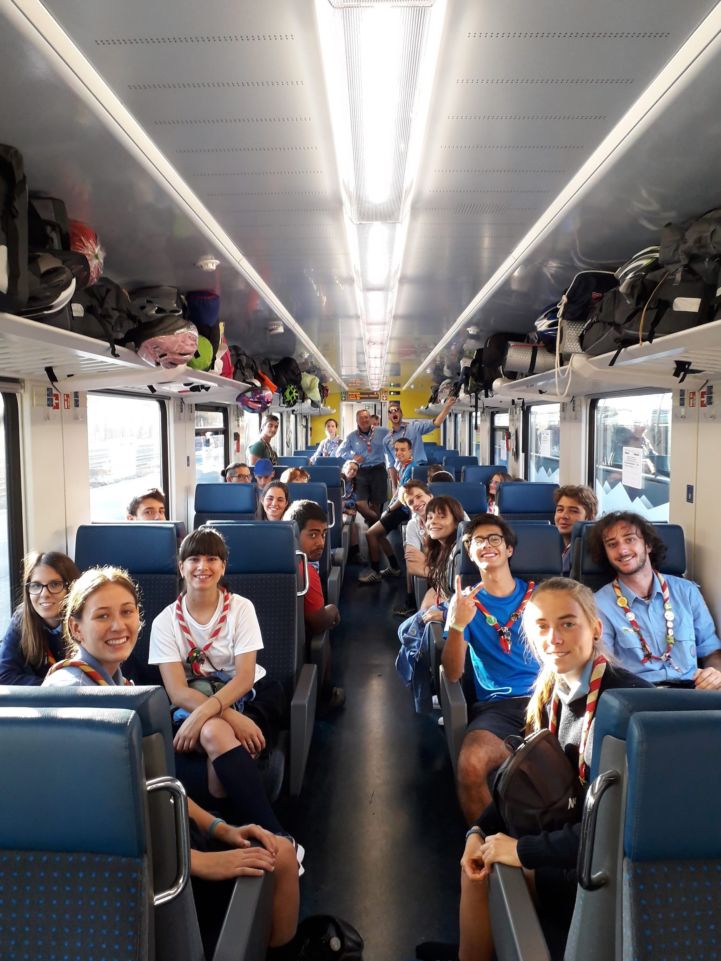 We felt, however, the need to think bigger, and so "Ride for the Earth" was born. We decided to take our bikes and cycle from Strasbourg to Como following the EuroVelo 5 route. The whole group of 40 boys and girls planned and took part in this adventure. We left on the 3rd August from Como by train to Strasbourg: this was the start of our Route through Europe. Every day we cycled about 50 km carrying in our cycle bags our tents and the equipment for 8 days. During the route we were astonished to find how easy, safe and pleasant it was travelling along the cycle routes, and we also realised how much they are used.
In some stages, such as in Colmar, we spent time collecting opinions and raising awareness on the subject of climate change. We had to face and overcome the difficulties of having to repair, disassemble and reassemble our bikes, but these mishaps did not knock us down and it was instead an opportunity for all of us to discover the beauty and usefulness of traveling by bike.
We continued our journey through 3 different European countries, until we reached Chiasso, where EuroVelo 5 currently ends (we traveled the stretch of the Swiss Alps by train, due to the few days available). Entering Italy we headed towards the city of Como occupying the urban streets, following what should have been our path. This last stage was attended by other city associations that have been fighting for years for the construction of cycle paths, such as FIAB – the National EuroVelo Coordinator in Italy.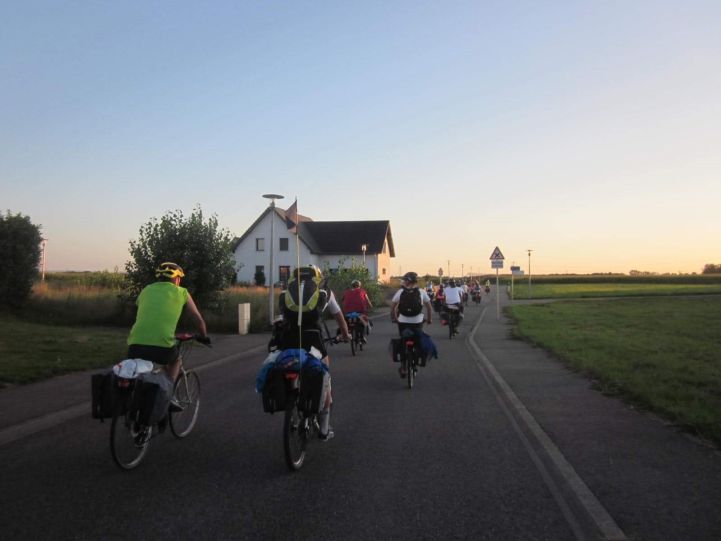 This experience has given us so much. Cycling on the EuroVelo route has allowed us to discover much of the Europe we believe in, and particularly from Alsace, a land where human activities are mixed in an almost artistic way with nature, which we believe should not just be a background, but be the main subject and complementary part of human activities, always in a relationship of absolute respect.
We hope to have moved something in our city, we will continue to fight until we obtain what we firmly believe in: that one day Como will also become a bike friendly city.
EuroVelo 5 is 3,300 km long and passes through 7 different countries and links both modern and ancient institutions, with many cathedrals, churches, monuments and museums mixing along this route with the major European Institutions. You can find the full route information at www.eurovelo5.com.
Author(s): Scouts from Como 3 Agesci, Omer Malak