Terug naar alle
UA
SE
PL
Poland – My Autumn Adventures by RawCandyRides! Part 2
donderdag 17 november 2022
Birgit aka RawCandyRides explored 41 countries so far – by bike, of course. She is currently on an autumn loop on EuroVelo routes in northern and central Europe and she reports from it with a short series on EuroVelo.com!
Back in the first episode of her series for EuroVelo.com, we followed Birgit from Malmö in Sweden to the northern part of EuroVelo 10 – Baltic Sea Cycle Route where she discovered Swedish delicacies. This next episode takes her to Poland with a change of plans.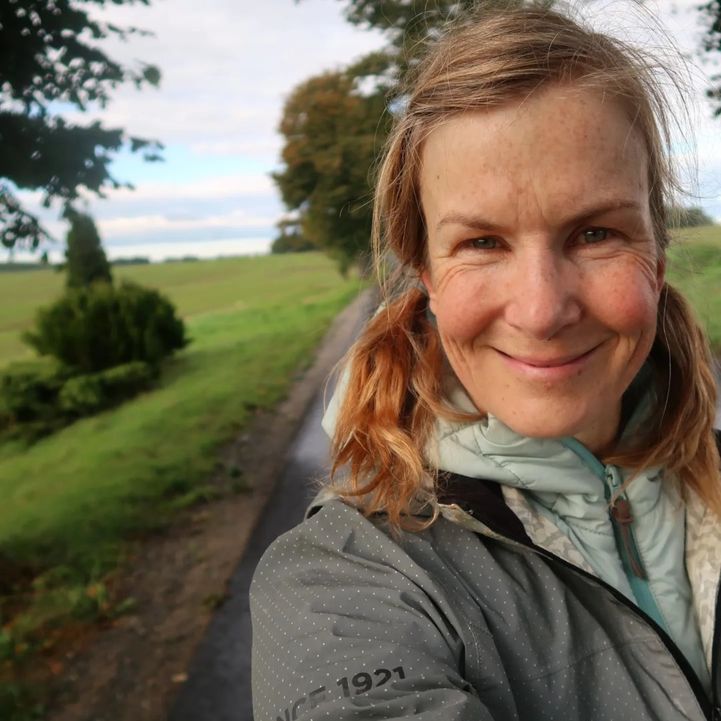 My original plan: Cycle from Malmö to Stockholm, catch a ferry across to Latvia, and cycle the other side of the Eurovelo 10 west to Germany, switching Eurovelo twice to zig-zag through Poland. After the endless Swedish coastal headwind and surprisingly freezing nights, I was okay with swapping for an unseasonally wet Polish September. Again I would change my plans due to the weather, and again it would all make sense in hindsight. What actually happened: Malmö to Karlskrona, caught a ferry a week early to Poland, and set off to the east, before heading south. All the way south, until I finally found warmth, sunshine and another amazing cultural surprise in Lviv. The people really do make a country.
How Did It Go?
Having arrived in Gdynia by ferry after a shortened Swedish cycle (read the first part of my trip here), I was ready to finally experience country #41 by bicycle: Poland.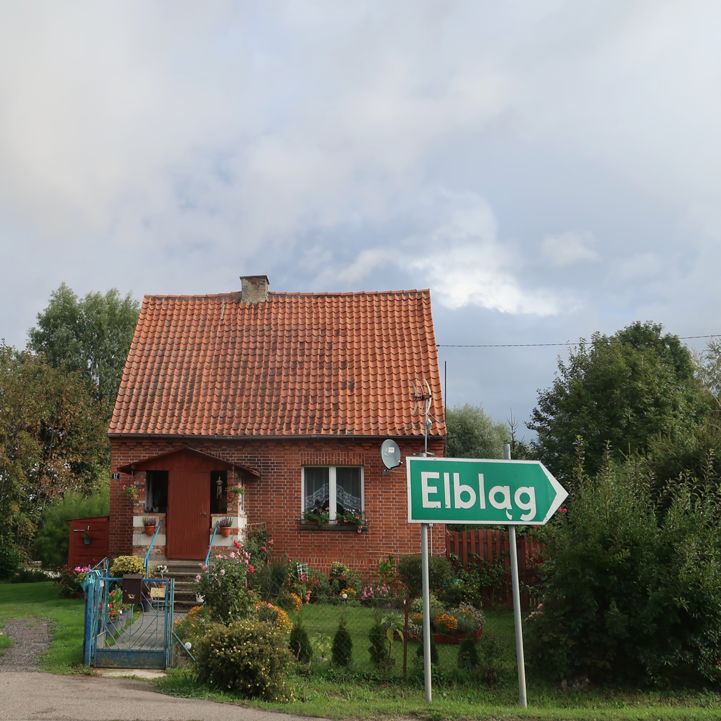 As Poland is not what I had in mind for a sexy, foodie, and friendly (recent political party woes) European destination, I was absolutely stunned by the beauty, the endless fresh air from all the gorgeously planted and maintained greenery, the welcoming kindness from locals, and the ease of everything bicycle related that awaited me.
Here the cycle paths take precedent. They are generously wide, take the most scenic route, mostly away from big roads, are easy to find and well marked. Without much ado, I was whirring along.
Now as much as I appreciated the humour of Swedish food, after those insane food prices for little nutritional quality, Poland is an absolute dream destination. The food is so affordable, I could take unlimited chances on new flavours, as can any bicycle tourer on even the tightest budget. Fresh and homemade takes precedent, which is important when you are cycling long hours every day. Vegan? A kind of easy heaven awaits.
It Was The Rain That Made Me Do It.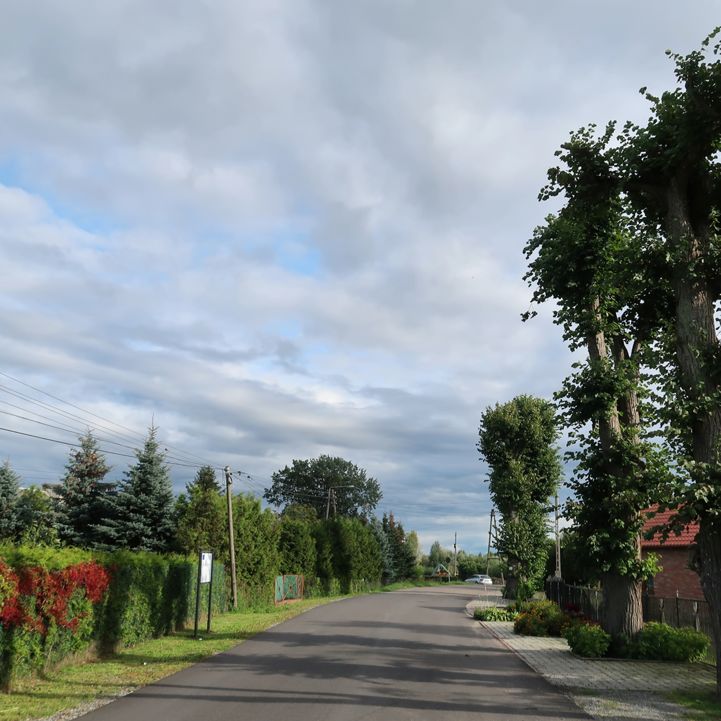 Having to wait over an hour in the dark cold night for my bicycle to be unloaded by the ferry operators, wasn't an ideal start. Luckily my host (long distance cyclists use the Warmshowers.org network, like backpackers use Couchsurfing) met me, and we spent the hour getting me up to speed on quite a few things Polish.
With Sweden I had known about Abba, Volvo, Absolut Vodka, Freddie Ljungberg and Ikea in advance. For Poland however, the list was a lot shorter. For me, the picture of a new country isn't pre-set, but forms from what I personally see and experience daily, and the wonderful stories I hear from locals as they share their views and histories along the way. The news has a terrible way of distorting the reality. Curiosity is a much better informer. This is the main reason I have set off to cross this world twice by bicycle. To see with my own eyes, think with my own mind, feel with my own heart, and hear how it really is in real time.
How It Went.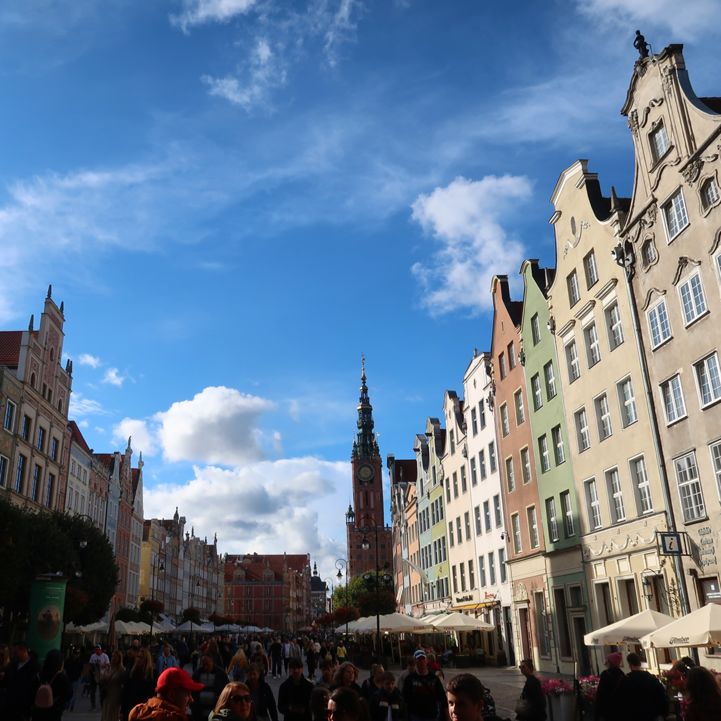 I set off from the ferry port Gdynia on the EuroVelo 10 - Baltic Sea Cycle Route in sunshine, and was rained out a few hours later. Somehow I managed to see the beauty along the coastal road, which EuroVelo 10 follows. Gdansk blew my mind. Outskirts of cities are usually neglected, yet here greenery, flowers and perfectly marked bicycle paths are the standard. If Sweden's side is more like Groundhog Day, the Polish side is one delightful surprise after another.
The Polish are still very much in touch with nature, and this becomes visible immediately. I have never seen so many trees planted, as in Poland. Only the jungles of Thailand, Republic of Congo and Gabon were greener. I have never seen such a high aesthetic standard practiced by the masses. Everywhere I looked, was a delight. Everyone, it seemed, was making an effort effortlessly. So much art and artistic details. So much variety in style, personal and other. It felt like Poland understood the assignment. Whereas other cities, towns and villages make it so hard to find shelter, shade and a cool place devoid of concrete slabs, grime and noise, Poland rolls out the chill green carpet. The obsession with lawns, flowers, fruit trees and all kinds of tall shady greenery, make it an absolute bliss for my eyes and for my lungs all day long.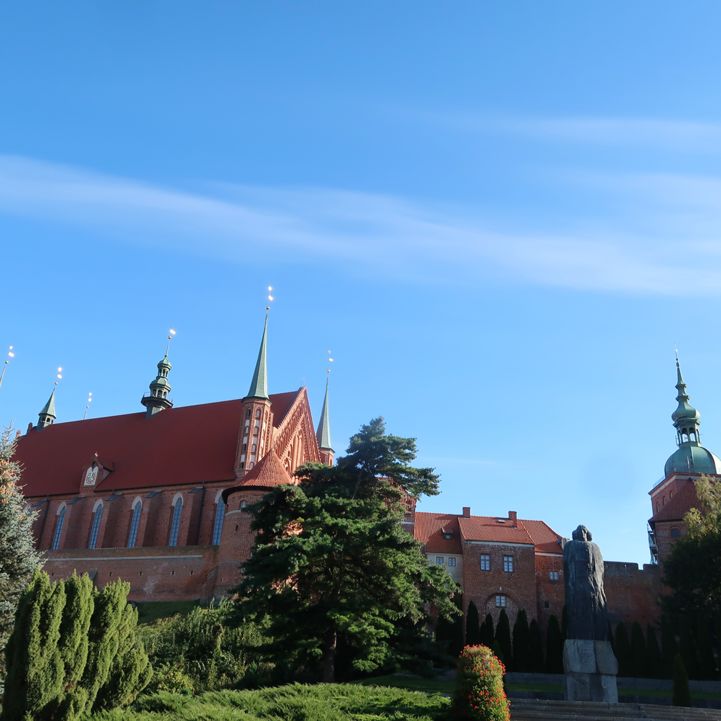 After Gdansk, the cycle route goes via a lush green corridor along the coast. Trees everywhere. Gorgeous campsites too, with the average price being €5. At this point, two EuroVelo's meet and you can decide to head south on the EuroVelo 9 - Baltic - Adriatic all the way to Pula, Slovenia. I decided to keep going east. A ferry across the Wisla River was easy and less than €1, and a spot for the night officially or unofficially, always easy to find. Invitations from locals for dinner always led to a bed indoors. It couldn't get easier.
I skipped detours to the renowned castle of Malbork, and one of the oldest cities in the province - Elbląg - which dates back to 1237, and headed straight to Frombork, the home of Renaissance polymath Nicolaus Copernicus. That rain was hounding me, with hardly a sunny day and never a dry night. My logic decided to follow the clear skies east, yet I never seemed to catch up with them. At the border town Braniewo close to Kaliningrad, I headed south. I wanted to experience more of Poland, and the EuroVelo 4 - Central Europe Route further south could take me back to Germany after all. This would be the end of the EuroVelo 10 for me.
The adventure that followed is one for the next edition. It involves Hells Angels, being rescued by orthodox monks, gobsmackingly beautiful wooden churches, hitting 30,000km, and a surprise border crossing.
So... How Easy Is Poland Really?
Poland is super uncomplicated for a bicycle tourer. It has five EuroVelo routes to choose from. EuroVelo 10 - Baltic Sea Cycle Route and EuroVelo 13 - Iron Curtain Trail overlap for most of the route along the northern coastline. EuroVelo 2 - Capitals Route cuts through the middle of Poland. EuroVelo 9 - Baltic - Adriatic and EuroVelo 11 - East Europe Route go from north to south. And the local Green Velo network is flawlessly marked too.
Amenities and sites for wildcamping, campsites, shelters, historical sites, views and so much more are available on this website. Indispensible. Select bicycle and camping, et voila.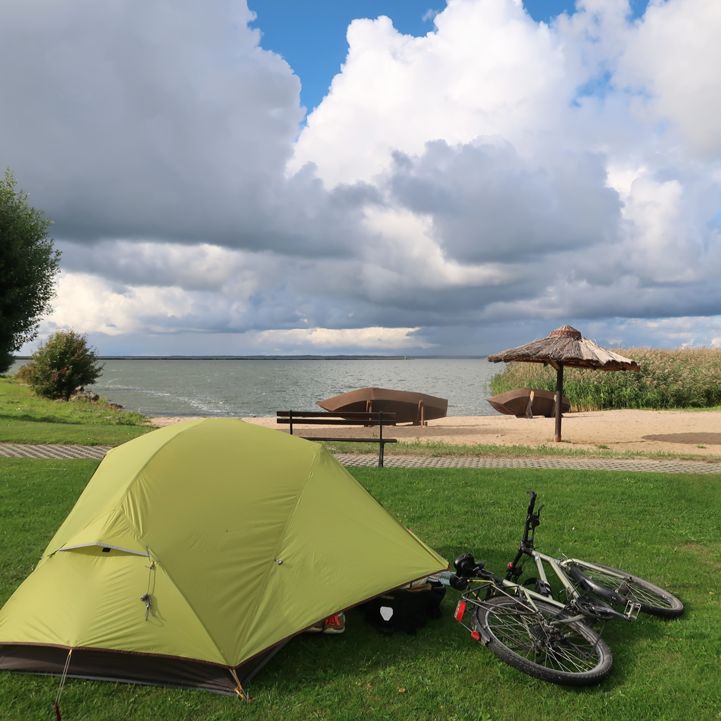 Train: Need to escape the rain? Changed your mind and want to get somewhere fast with zero bicycle drama? Tickets for you and your bicycle will cost an average €10, and take you half way across the country. This is amazing. If you book online or at the train station counter on the day, the price is the same.
Free shelters to camp: Although wildcamping and urbancamping are so easy and safe in Poland, some nights you might want to escape the rain, for free.
Cycle paths when you want to connect the dots between two EuroVelo routes: There are so many cycle paths in Poland, it was never hard to find one going my way.
For me, Poland has been the easiest country in Europe to travel by bicycle, if I take trains, beautiful cycle lanes, ease of wild camping, the exceptionally high European standard of campsites, and food into account. A dream. So if you want to get into bicycle touring (or are looking for an easy, drama-free break) with wildcamping and zero planning needed, Poland is my #1 recommendation. You can zig-zag to your heart's content, you will always find somewhere safe to cycle and sleep. You don't need to hide. Endless bike-specific rest stops for cyclists en route. Too much sun or too much rain? Shelters everywhere too.
Bravo, Poland.
Author and pictures credits: Birgit, aka @rawcandyrides on Instagram