Terug naar alle
BE
Discover beautiful Flanders in nine iconic cycle routes
donderdag 19 mei 2022
Flanders is cycling Valhalla, a glorious destination for a trip on two wheels. Its many riches are now bundled into nine iconic and thematic cycle routes, tailor-made for the adventurous.
"It's by riding a bike that you learn the contours of a country best." Ernest Hemingway must have been thinking of Flanders when he wrote these wise words. This beautiful region is the alpha and omega of cycling. Flanders was the cradle of the sport, and still is its Mecca, of which the glorious spring classics are proof. But that doesn't mean Flanders is only reserved for the modern-day, lycra-clad Flandriens. It has something to offer anyone who likes to ride a bike.
Discover the countless glowing landscapes and stunning panoramas, the sloping tracks across hills and meadows, meandering along the rivers Meuse, Scheldt and Leie. There's the gorgeous North Sea coastline and Brussels' energising green belt. There's the front line of World War I, which solemnly reminds us of the horrors that once were. And there's the cities of art, brimming with history and heritage. It's clear this unbelievable variety is far too great to enjoy in just one sitting. So why not turn it into a multi-day trip? There's the perfect route waiting for you: nine iconic cycle routes for a holiday in Flanders.
Each one stitches together the best of Flemish scenery around a central theme and along attractive cycle paths. All these routes are fully signposted in both directions. You can therefore choose which direction you cycle in, and where you want to start and finish. And they're easily incorporated into a greater adventure, as they link up nicely with the EuroVelo routes across the continent. Have we piqued your interest? Here's a couple of examples of these iconic cycle routes.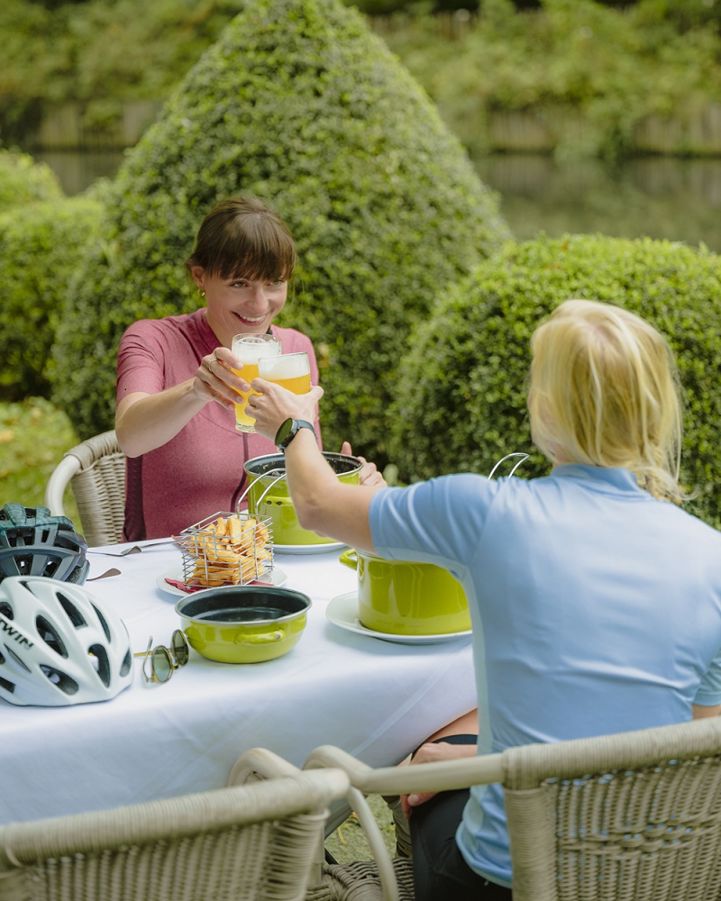 Vibrant and historic glory (332 km)
Who says you have to visit the countryside to enjoy a impressive cycling trip? The Art Cities Route (332 km) visits centuries-old heritage, connected by a network of canals, rivers and old railway tracks, which forms a patchwork quilt of forts, churches and almost non-stop art. In other words: you cycle through centuries of Flemish history. From Europe's capital Brussels via homely Leuvenand Mechelen, across gorgeous Ghent, fashionable Antwerp, beautiful Bruges and Ostend, Queen of the seaside resorts. Pedal from one surprise to the next.
There's plenty to see and discover on this route passing through vast amounts of art, history and heritage. So again, it's best to take your time. These cities are the perfect place to break your journey. Plan in a few days to get to know them better. As part of a greater cycling experience, in Brussels you can link up with EuroVelo's famous Via Romea (Francigena).
Heathlands, heritage and H2O (203 km)
A change is as good as a rest, so they say. And there are certainly a lot of changes in store for you. The Kempen Route alternates between forest, heathland and industrial heritage - hello, historic mine sites of Genk! — and all the while, following the route of a disused coal railway.
And it becomes even more special, for on this route you ride metres above ground level, through the treetops. You can also enjoy a waterside pedal if you like: take a dip in the Kempen lakes or exchange your saddle for a seat in a canoe to take you across the Kleine Nete. Or just splash through the water on two wheels. Just a small detour will immerse you in the magic of Cycling through Water in Bokrijk, a unique experience in which you cut through the middle of an impressive pond.
If you want to continue your adventure further into Europe, you can link up with EuroVelo's international Meuse Cycle Route. Or you can follow the majestic castle avenue that finishes this impressive route back into fashionable Antwerp. Anything goes.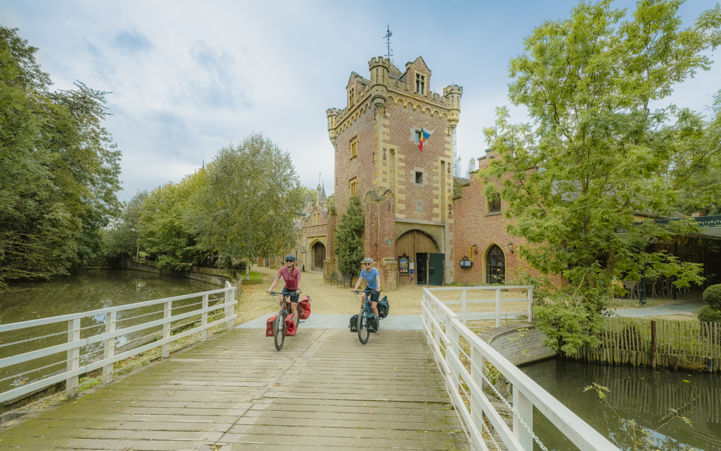 Up and down, up and down (459 km)
Massage your calves and prepare yourself for a quest over the hills (and cobbles) that have made (and broken) the greatest of Flandriens. Here comes the Hilly Route (459 km). Experience the stunning scenes while cruising up and down along the fruit orchards of Limburg, the criss-crossing streams and woods of Flemish Brabant and conquer the legendary climbs of the Flemish Ardennes. Winding through the landscape between the rivers Scheldt and Leie, you'll end up in West Flanders. There you'll face the Kemmelberg, the most (in)famous climb in the Heuvelland region. Across the provinces of Flanders, this extraordinary route is littered with history. And there is only one proper way to finish: with a nice, cold glass of beer in the hospitable environment of one of the many brown cafés. Truly the best of both worlds, as they say.
This 459-kilometre route brings you past some of the gems that make Flanders such a top cycling region. So, take your time to take it all in. If you'd like to make this part of a greater adventure, the Hill Route also links up perfectly with EuroVelo 5 - Via Romea (Francigena).
Limitless beauty, endless possibilities
But those are just three examples. Flanders' iconic cycle routes have so much more to offer. The Meuse Cycle Route (63 km) along the grandiose river, and the 14-18 Western Front Route (100 km) along the front line of the Great War. Discover the Coastal (85 km) and Scheldt (181 km), or Brussels' Green Belt (126 km) routes.
Or if you really, really can't choose, clear your schedule and combine them all, cycling the Flanders Route (952 km). This best-of trail combines your wildest cycling dreams into a single experience. It's best to take your time with this one - believe us, it's worth it. But whatever you choose, you should always end a day in the saddle with a refreshing 'pintje' (beer) in one of many cycling cafés. Taking a longer trip? Then enjoy a taste of Flemish hospitality at an inviting B&B, and then, refreshed, resume your trip the next day.
Because that's what Flanders is all about. What are you waiting for?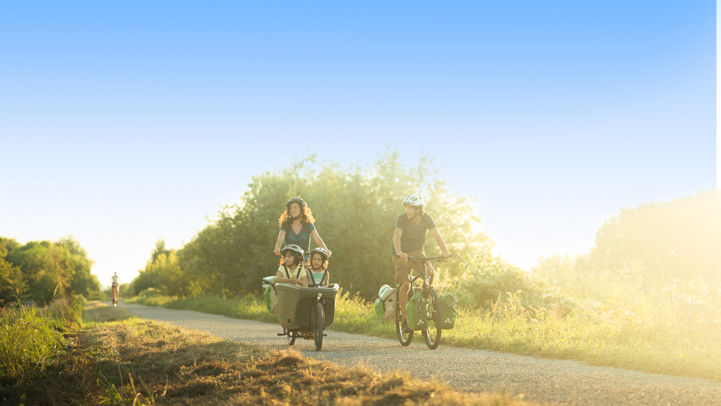 This article is an advertorial of the Visit Flanders – Belgian Tourist Office. If you would like to know more about Flanders region, visit their website.