Terug naar alle
NO
Stories from the saddle: Personal experiences of the Atlantic Coast Route
maandag 30 augustus 2021
This summer, cycle tourists from across Europe have told us about their stories of riding EuroVelo 1 in Norway, Ireland, France and Spain. Whilst each is different, what is common about them is that the experiences have created unforgettable memories. Enjoy this first article focused on the northern highlights!
Cycling tourists from across Europe tell us their experiences riding the EuroVelo 1 – Atlantic Coast Route in Norway, Ireland, France and Spain. They tell us how this is a route that you can explore solo, with your partner or with friends. That you can choose to wild camp or to sleep in the comfort of a hotel. That you can spend months covering the entire route or cover a section during a long weekend. What is common about the stories is that they agree that Atlantic Coast Route is an unforgettable and 'not to be missed' travelling experience. In this first of two articles we take a look at tales from the Norwegian and Irish sections of the route.
"To travel by bike is simply the best way to travel"
- Lars Erik Sira, Norway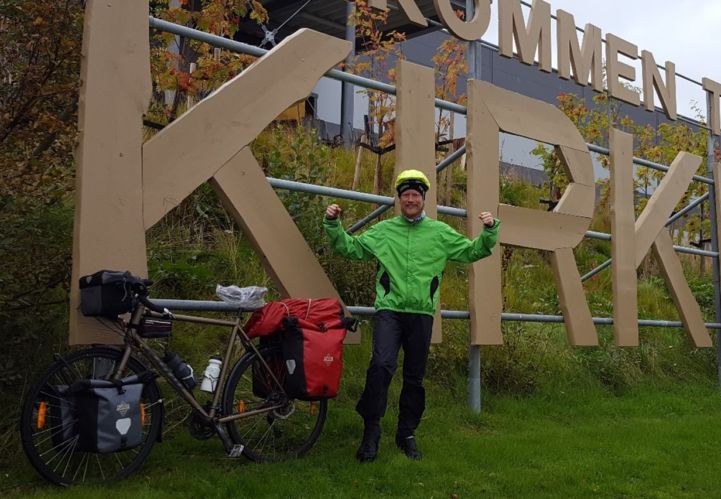 ¨I have been cycling touring since 2003 on trips from a simple overnight trip to weeklong journeys. I mainly go with all the stuff I need, including tent and stove. Then I am self-supported and flexible. I have been blogging about cycle touring since 2011 and released three books about the subject, all in Norwegian. I have translated a few of my articles into English.¨
What was your EuroVelo 1 experience in Norway?
¨In 2016, I cycled the 5,300 km of EuroVelo 1 in Norway over 76 days (with a few deviations in the south and north where I followed other routes). I went with a quite heavily loaded bike, with around 25 kilos of equipment, including tent, sleeping bag and stove. I mostly slept in my tent, actively using the right to roam, but also quite often at camping grounds. I also spent a few nights with friends, family and people inviting me to stay, in addition to a few nights with 'warmshowers' hosts. I mostly relied on making my own food which I bought in stores. I had been to quite a lot of cycle trips beforehand, so I knew that riding with the bicycle is a lovely way to travel. I thought I would go for a really long trip, visiting all parts of Norway, to get to know my home country better.¨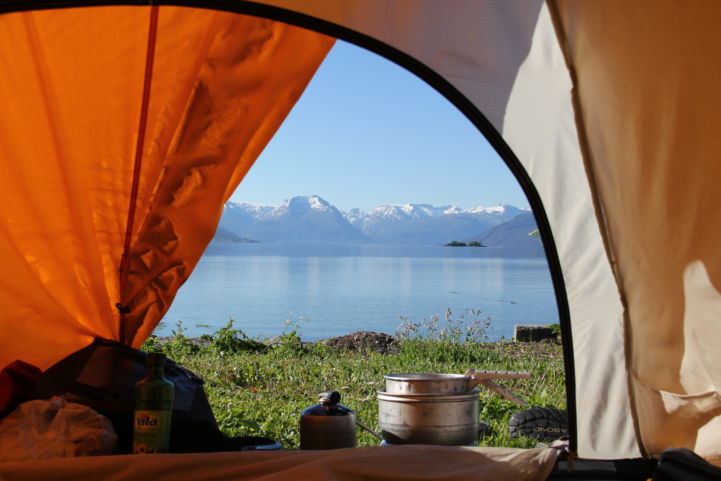 Which section of your cycle trip was your favourite?
"The stretch from Brønnøysund to Tromsø, around 900 kilometers, in the northern part of Norway, is spectacular. There you ride through Helgeland, Lofoten, Vesterålen and Senja. The riding is fairly easy and the surroundings are always the sea and the mountains. On this part it is wise to figure out where you will find the next opportunity to buy food and to sleep if you and planning on staying indoors. In some areas the offers can be quite spread out. If you are into fishing you can bring some simple gear and catch your dinner! There are lots of opportunities to fish in the fiords."
"Cycling tourism is the best way to know the world and yourself"
- Daniele Vallet, Italy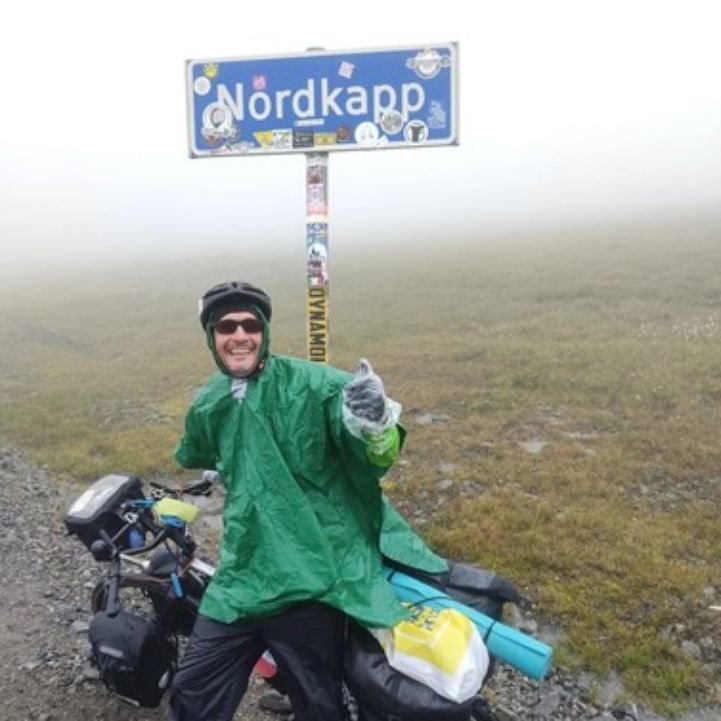 "I'm a writer and cyclist trying to promote sustainable mobility in Italy. I realised a project in Aosta Valley called "boudza te" (move it) where the municipalities give 20 cents per km to the employees that go to work by bike or on foot. Then this money can only be used in local and organic shops in the same area."
What was your EuroVelo 1 experience?
I am currently cycling EuroVelo 1 in Norway. I started on the border between Spain and France in the Basque Country back in May. I travel with my tent and all the stuff that allows me to be independent. The purpose of my trip is partly to promote the possibilities of sustainable mobility: "If I can cycle all the way to the North Cape, why won't you cycle to work?"
Which section of your cycle trip was your favourite?
I am really enjoying the experience of cycling EuroVelo 1 in Norway because is very well signed and the landscape is so nice. There are many camping sites available but I prefer doing wild camping. During my trip I met Victor and we cycled together for an entire day, and at the end we have become really close friends. And this is only possible when you travel by bike!
"Cycling tourism gets people out in nature and more involved with their surroundings."
- Roz and Linda, Ireland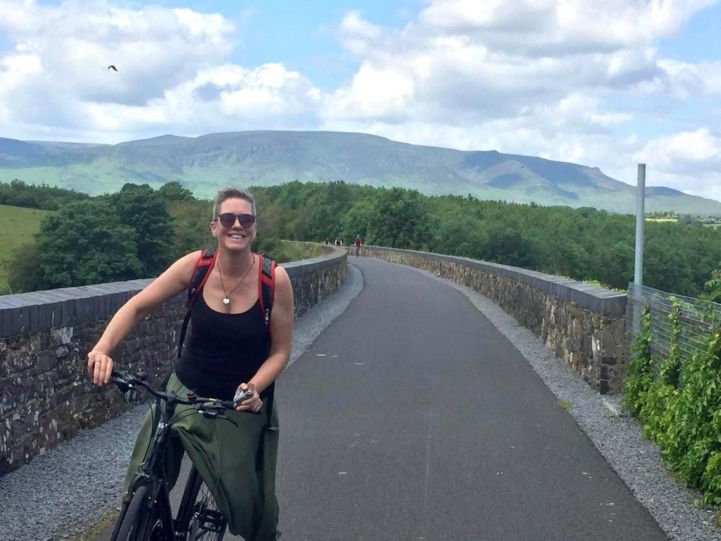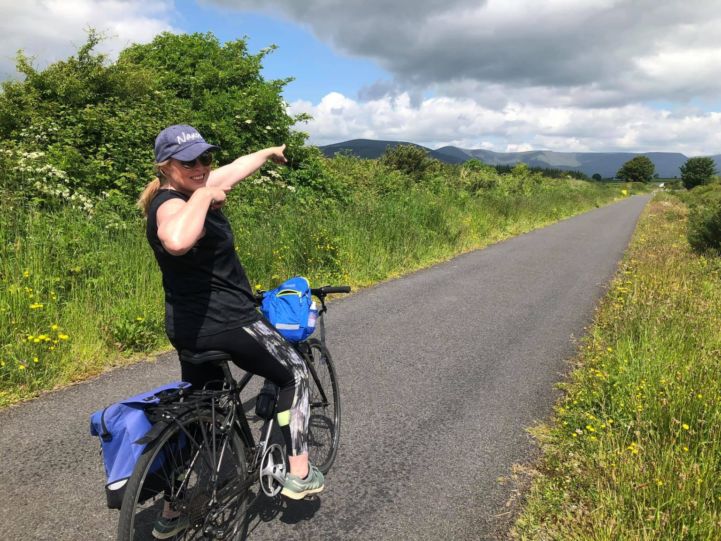 "We are two buddies who run an eco activities sharing platform with the aim of inspiring eco friendly travel and positive life choices. " https://ecoactivesocial.com/
What was your EuroVelo 1 experience in Ireland?
¨We drove to Dungarvan in Waterford from Dublin & Wexford doing the Greenway on the following morning. We chose a hotel that had a greenway package included. It meant the bikes were delivered to the hotel and as the greenway began right across the road it was as easy as 1,2,3. We went in mid June on a weekday for cheaper prices :) ¨
What section of your cycle trip in Ireland was your favorite?
¨We went as far as Kilmacthomas and had lunch in The Coachhouse Cafe - incredibly good value, delicious food and very pretty too then returned to Dungarvan stopping off for a dip in the sea at Clonlea Beach. ¨
More pictures of their trip at: https://ecoactivesocial.com/waterford-greenway-trip/
"Cycling tourism provides an opportunity to experience a country in a completely different way than driving or travelling by any other mean."
- Doug Corrie, Ireland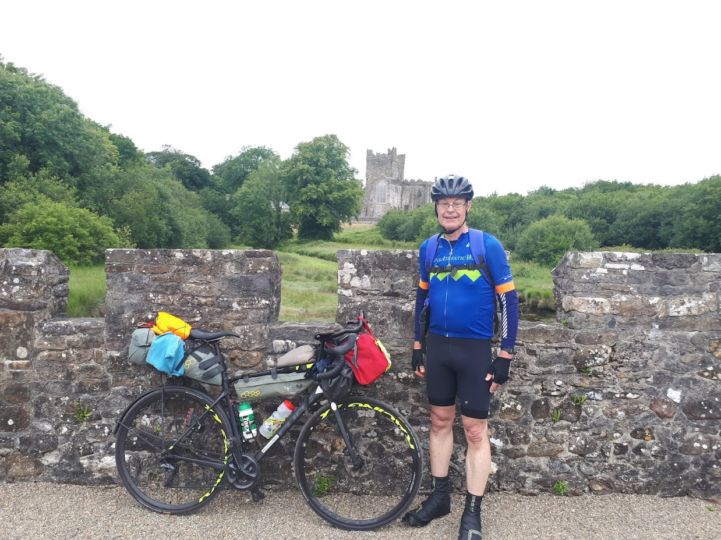 "I used to be a runner but switched to cycling about 20 years ago to protect myself from further running injuries. I cycle to work every day and I cycle for pleasure at weekends, mostly close to my home but sometimes on a weekend trip away from home. I have a road bike and mountain bike and a touring bike. My big passion is cycle touring which I do mostly in the summer months. I have toured all over Europe and Ireland often on EuroVelo routes. As it happens, I am also leader of the NECC here in Ireland. "
What was your EuroVelo 1 experience in Ireland?
¨As this is a very long route, I broke it up into 4 sections which I completed over summer 2020 and 2021 in 4 trips ranging from of 10 days each to 2 weeks. Over the 4 trips I averaged about 70km per day. In some cases, I finished at a mainline railway station where I could get a train back to Dublin. In other cases, I could get a bus from my finish point to a mainline station but chose to cycle. This added on some extra cycling distance. In the past 2 years because of Covid I have not been able to plan a trip to mainland Europe as I usually do every summer so as I had to plan trips in Ireland. I chose EuroVelo 1. We also have EuroVelo 2 here, but EuroVelo 1 is much longer at over 2,300km in the Republic of Ireland and a further 220km in Northern Ireland.
Here is the full route https://ridewithgps.com/routes/37120938
Although there were no Covid restrictions in place on any of my trips and accommodation was available, I decided to be cautious and I brought a tent on each trip with the intention of camping as much as possible. In 2020 I chose the 'bikepacking' approach and backed everything in a saddlebag and handlebar roll and used my road bike. In 2021 I used panniers and a handlebar roll and used my touring bike. ¨
Which section of your cycle trip was your favorite?
¨I like all the route as there is a lot of variation. At the start from Rosslare to Dungarvan the route is relatively flat with no big climbs and 40km on the Waterford Greenway. In Cork and Kerry the route is very spectacular but there are more climbs. Then there is another 40km Greenway to Limerick and we go to County Clare and the Burren region. From here to Galway through the famous Connemara region and then Mayo which has another section of 42km on greenway - the Great Western Greenway which was once a railway. After this the route gores through Sligo with some more spectacular scenery and then finally Donegal which is equally spectacular. To be honest it is impossible to decide which section I like best but if I have to make a choice the section in Galway and Mayo would rank highly on my list. I was camping most of the time and found some great campsites on the route although in some places there was no official campsite, so I was wild camping. Although camping is not officially allowed in Ireland outside campsites, if you get permission from a landowner or be sure to camp discreetly somewhere out of sight and leave no trace it is usually not a problem. I have often asked from permission and then been welcomed with food and a nice place to camp.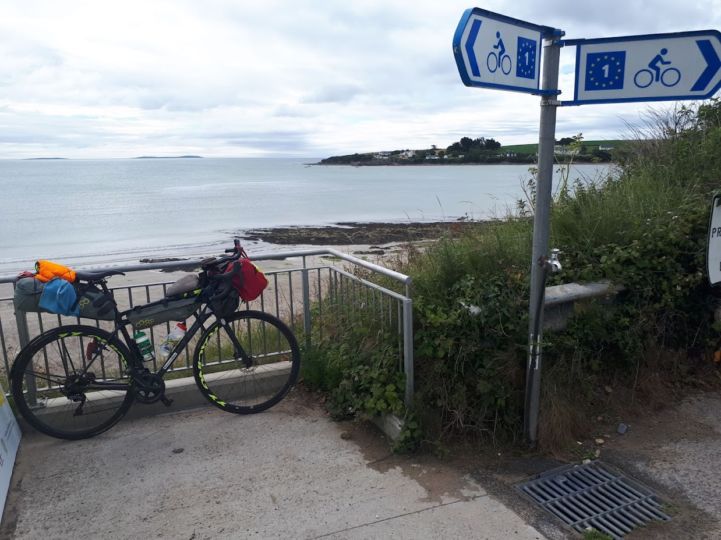 On some days I stayed in Bed and Breakfast, mostly to have a good shower and to charge my phone etc. Although there is no formal system for bike friendly accommodation yet in Ireland, most places are very helpful and have a place for a bike and will help you to get clothes washed or dried if you ask.
On all my trips I either cooked on my own stove or ate takeaway food. This can range for fast food to very decent food. During the pandemic many proper restaurants that could not open for normal dining offered take away food so this has become normal now.¨
Cover picture: Helgeland, Herøy ©Lars Erik Sira