Terug naar alle
IE
Food lover? These destinations at EuroVelo 1 - Atlantic Coast Route are a must
woensdag 19 mei 2021
Do you fancy tasting a boxty, a 'kortreist' cider, a kouign amann delight, or a filling patorrillo? Well, you can try all of these things and many more when you cycle along EuroVelo 1 - Atlantic Coast Route. EuroVelo 1's route gives you the possibility to cycle through Norway, the island of Ireland, France and Spain, and therefore you will have the chance to experience the best food and drink these countries have to offer
A cycling holiday can sometimes seem like an intense workout, where you turn to energy gels, fruit, and nuts to keep you sustained and full of energy throughout your trip. However, it does not have to be this way when you cycle along EuroVelo 1. This is because EuroVelo 1's amazing destinations are gastronomical attractions in themselves. What awaits you are places full of culinary richness, places where you can really treat yourself to wonderful food and drink!. So when you undertake your next cycling holiday, why not also combine the exciting cycling experience with a gastronomic experience, too? To help you in this endeavour, we have listed some delicious suggestions, if cycling on the Atlantic Coast Route (From Norway to Portugal) takes your fancy…
To the North, Norwegian restaurants, shops and traditional kitchens offer 'kortreist' (literally short-travelled) deals. Moreover, organic food is becoming more and more popular in Norwegian cuisine. Locally grown vegetables, traditional low scale farming where sheep and goats can graze in outlaying pastures by the coast or in the mountains, and artisanal food manufacture, are all prevalent in the country. Norway's cold climate and unpolluted environment provide the ideal conditions for growing greens without having to extensively use pesticides. Furthermore, modest farms and smallholdings which produce milk, cheese and beef in healthy surroundings are commonplace. And finally, the country's extensive coastline has helped the development of rich seafood traditions, and so, tasting a sample of these traditions are a must-try when you cycle along EuroVelo 1 in Norway, specially in the North. All of the above contribute to high-quality ecological products from local producers available in many forms and locations.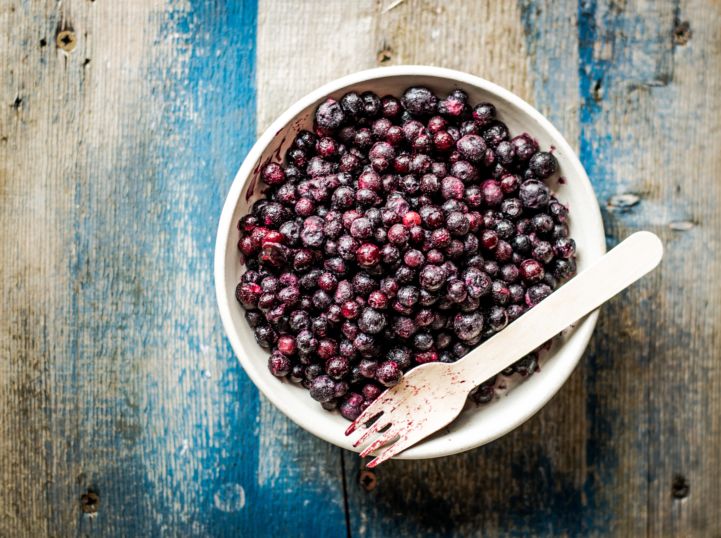 Finally, indulge yourself by tasting Norway's sweet berries, waffles, ciders, cured meats, and some of the world's best cheeses. And do not forget Norway is among the world's top three coffee consuming countries, so it is more than likely you will find places where they are constantly trying to brew the best coffee on the planet. Check out here the many other culinary options Norway has to offer, be they avant-garde or cosy and traditional.
A boxty is a traditional potato pancake, it can be found in a famous Belfast restaurant served with pan-fried hake, organic veg and shellfish cream. Another must have when cycling in Northern Ireland on the Atlantic Coast Route is the 'Ulster Fry'. It is the pinnacle of fried breakfasts, an award-winning plate of sausages, bacon, potato farl, tomatoes, black and white pudding, and eggs. Of course, ocean treats are a great part of what Irish food has to offer: home-smoked salmon, cod, seafood chowder, oysters, cockles and mussels, and many more high-quality delights freshly and traditionally caught in the Atlantic, wait for you in many eateries across the Island. Looking for more inspiration for your palate? Check out more information here. When visiting Ireland, the traveller, and in this case the cyclist, is provided with a wonderful opportunity to tasting the country's world famous selection of great beers and whiskeys. And what better place to do this than in a wind-whipped coastal pub, by the fire eating seafood chowder. You see, 'Food in Ireland isn't just about the taste; it's about the place, the experience, the land and sea, and the people who created it'. This is particularly true when you can eat a traditional Irish stew in the surrounds of an 18th century market, or when you have afternoon tea in a castle overlooking a misty lough. Food is an integral part of the contemporary culture of the Emerald Isle, as the country has many buzzing farmers' markets, incredible local ingredients, excellent craft brewing and distilling, and innovative chefs who celebrate the rich connection between the place and the plate – and it really does show.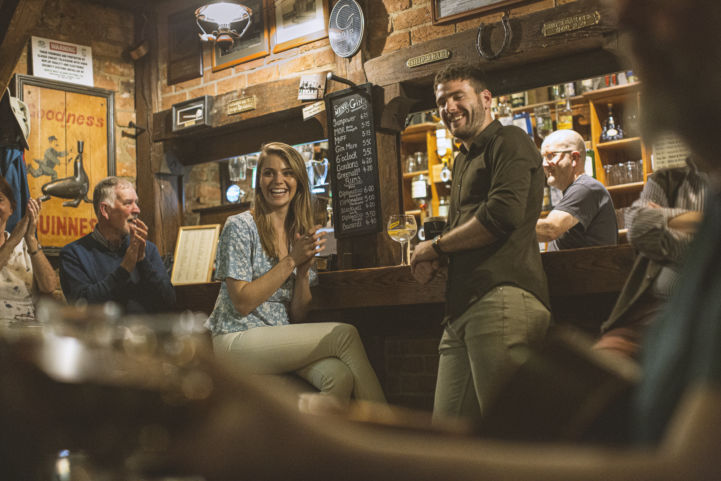 If you are cycling EuroVelo 1 in France, you are cycling La Velodyssée. Travelling across Brittany and along the Atlantic to the Basque region, La Velodyssée amounts to an invigorating cycling journey through landscapes of unspoilt beauty. This cycle tour of over 1200 km between Roscoff and Hendaye brings together delicious destinations with a beautiful ocean backdrop. You can't leave Brittany without trying a 'kouign amann', one of the world's greatest pastries: the irresistible combination of sweet, salty, sticky, buttery, crispy, flaky, and tender is something you must experience to believe it. Continuing on the theme of sweet delights a stop in Bayonne is a must, known as the chocolate capital with a culinary history that began over 400 years ago with the arrival of cacao beans in Europe. In Aquitaine you have to indulge your senses with gourmet experiences and vineyards. The most famous specialties are foie gras, confit d'oie aux cèpes (goose confit with cèpes), confit de canard (duck confit), garbure (a vegetable soup), poulet basquaise, salade landaise (salad with duck meat and gizzards), peanut oil, pralines de Blaye (almond candies), gratin de poires au Sauternes (pear dessert) and macaroons from Saint-Émilion. And we must not forget that France offer a truly extraordinary selection of wines (Bordeaux, Merlot, Sauvignon, …..) and cheese (Brebiou, Cabécou, Etorki, Ossau-Iraty,). Cycling along the Atlantic also means fresh seafood and especially oysters, are a must-have. Drooling? Get more inspiration and plan your route here. Bon Appetit!
EuroVelo 1 runs through the interior of Spain connecting the South of France to the South of Portugal, for over 1300 kilometres. The cycle route crosses Navarra and Castilla y León and connects to an ancient commercial path, Ruta de la plata. EuroVelo 1 in Spain brings together 30 sections to experience Spanish Gastronomy throughout six regions. Leaving Navarra behind, EuroVelo 1 enters the land that tastes like wine, La Rioja. The route reaches Logroño through a surprising landscape among vineyards along the historical and cultural itinerary of the French Pilgrims' Route to Santiago. On the other bank of the river Ebro the old city centre invites us to explore its winding streets, welcoming you with iconic gastronomic offerings with Mediterranean influences. Calle Laurel in the centre serve tapas and high-quality meals, which are always accompanied by globally famous Rioja wines. History and art are also well represented by monuments such as the Cubo del Revellín and its Walls, and the Churches of Santiago and San Bartolomé.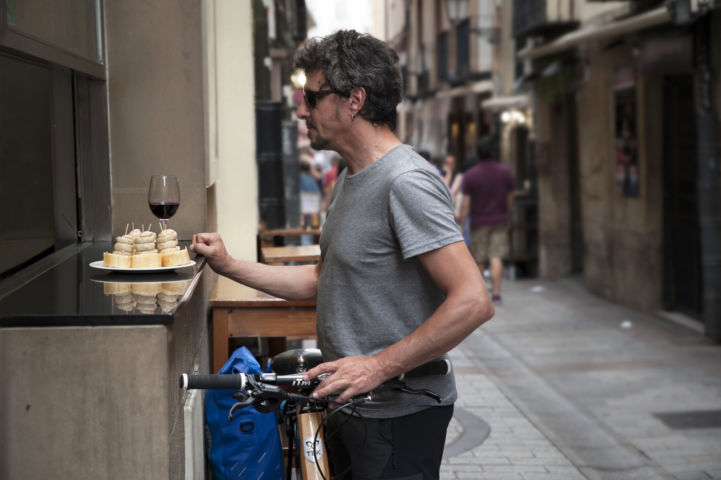 La Rioja's rivers water the lush local orchards and farms which provide top-quality ingredients for the region's star vegetable dishes: from artichokes, cardoons and borage to the masterly combination of ingredients that take shape in the exceptional vegetable stews. The green pastures on the region's southern slopes are home to the first-class cattle that are traditionally bred. Traditional grandma's recipes still survive in this region such as patitas (potatoes), patorrillo (stew made with lamb innards), embuchados (stuffed meat), and snails. A wide range of establishments offer the variety of these culinary delights from traditional restaurants, to signature restaurants, carveries, cheap eating-houses… and of course tapas bars. Find out more about La Rioja's gastronomy here. Plan your holiday on EuroVelo 1 in Spain here.
*Covid-19 advice: Travel options and businesses may be affected by local restrictions. Please check before visiting.
Author: Marta Orihuel