Terug naar alle
"Let's bike": Switzerland to Greece on EuroVelo routes - Part 2
donderdag 4 maart 2021
Read here the second part of Brian Roodnick's story riding EuroVelo routes from Switzerland to Greece to follow a call for volunteering to teach in the refugee camp Moria on the Greek island of Lesvos. In this part, Brian reports on the second half of his journey and how he dealt with the rising difficulties of last year's autumn.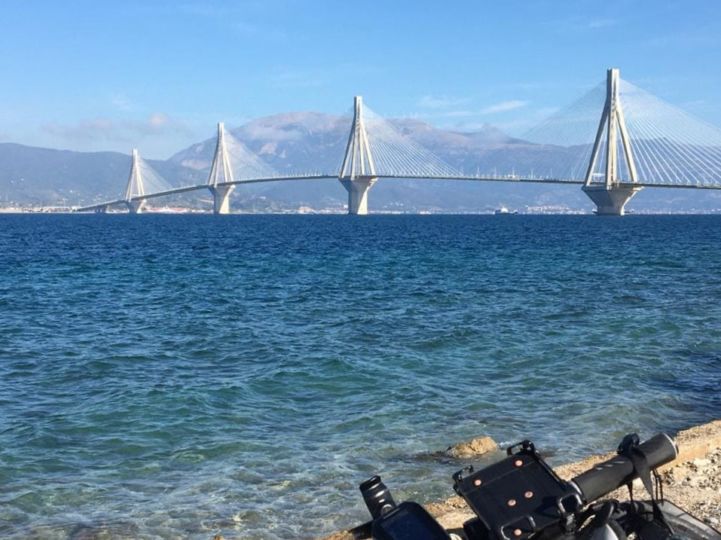 The ride on EuroVelo 8 – Mediterranean Route along the river Po to the Adriatic was an adventure of wonderful scenery, great Italian food, cute medieval villages and warm and friendly people. We caught up with two young Swiss women who had been biking a day ahead of us for over a week and enjoyed an evening and a breakfast of serious philosophical conversation about the state of the world, refugees, the COVID-19 pandemic and the role of government. Then our bikes called and we waved farewell to them as they headed back up the valley north to Lugano while we set off to the sea in the east.
We were excited like little children who saw the sea for the first time when we came to the mouth of the river into the Adriatic. Joyfully, we turned north to cycle up to Venice. EuroVelo 8 took us on an island hopping expedition until at last we were on Lido island across the bay from Venice. Venice does not allow any bicycles, not even when carried, and so we left ours parked and took the ferry to explore Venice on foot. Due to the pandemic, Venice was almost completely empty with forlorn and underemployed gondoliers struggling for customers. We were entranced by majestic architecture, canals and history.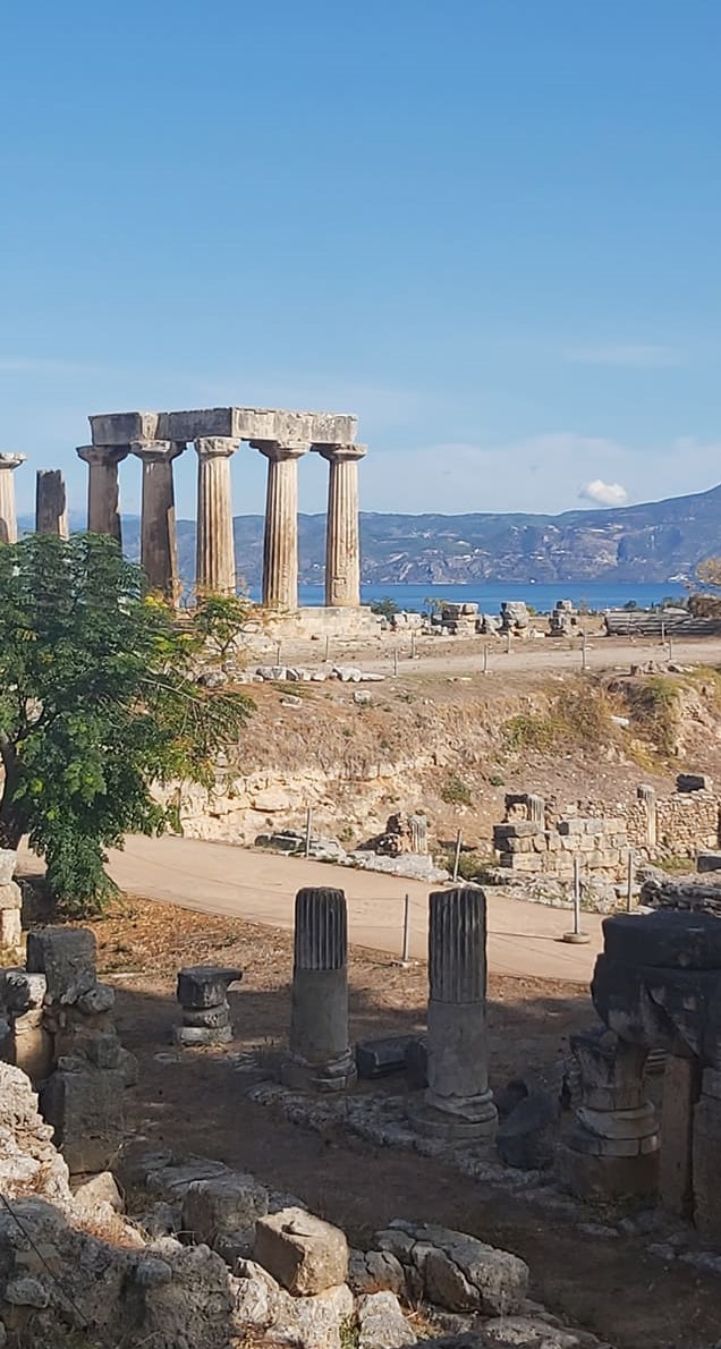 The growing news of a new COVID-19 wave had chased us down the Po, and by this time, the Croatian-Italian border was locked to us. These developments left us with no other choice than booking the 36-hour ferry ride from Venice to Patras to take us to Greece. The ferry ran three hours late and we arrived in Patras at night, cycling down dark and unfamiliar roads with two other Swiss cyclists trying to find our hotel and hoping we could get into our room. It was a relief to finally get our bikes secured and bags into our room for a short sleep.
Finally in Greece
We woke to 26 °C and sunshine! We had been running from the cold for two weeks and now finally we had warm sunny weather and a welcoming Greek tourist industry. We were amazed by the beautiful turquoise water of the Gulf of Patras and rich Greek history with so many stories of perseverance in the face of adversity.
Soon enough our bikes carried us to the shores of the Gulf of Corinth and onto our old friend, EuroVelo 8 with so many seascapes and moods. We cycled lovely days along the coast road enjoying lunches overlooking beaches and sunsets with the sounds of waves crashing. A persistent westerly wind pushed us down the coast taking us to Ancient Corinth to explore the footsteps of St. Paul and also the heights of the Acrocorinth fortress. Then it was off to see the Corinthian Canal with its unusual submersible bridges and on across Salamina Island to Athens. We met another Canadian couple biking towards Athens and enjoyed a social morning with them, adding them to our address books and promising to share a beer either in Alberta, Vancouver or perhaps Switzerland.
It was from them that we were told that the virus had caught up to us. Rumours were spreading of a coming lockdown in Athens. We decided to cut our stay in the Greek capital to one day to see the Acropolis and the place where Socrates was condemned. The rest would have to wait for another time. We could not afford to be locked down in Athens, so after our one masked day there, we caught the ferry to Lesvos. Within days, all of Greece would be locked down. We were, however, safe in our little rented apartment in the tiny village of Thermis on Lesvos Island, beginning our volunteer work teaching refugee children.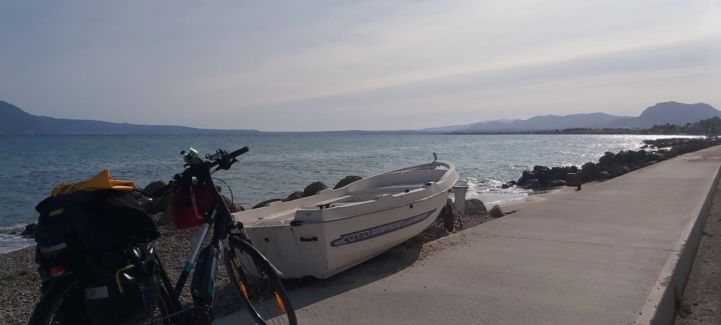 We had cycled over 1,000 km through Italy and Greece. We had run a race against cold weather and COVID, but finally been caught by both on Lesvos Island. What a memorable cycling journey on the EuroVelo routes!
Read here the first part of Brian's journey.