Terug naar alle
HR
Wanderlust? This new website helps you plan a cycle trip on the EuroVelo 8 – Mediterranean Route in Croatia!
woensdag 16 september 2020
Good news for those wanting to cycle the Croatian section of EuroVelo 8 - Mediterranean Route: there is now a new website where you can find all the information cycling tourists need for exploring this popular route. Our Croatian National EuroVelo Coordination Centre, the Croatian Tourist Board, recently launched eurovelo8.hr to offer a range of useful tools and information in one place.
On the website, which is available in Croatian and English, cycling tourists can find in-depth information on this section of the route, including technical data on route surface quality and traffic density, as well as information on attractions along the way and even a technical description. GPX tracks and descriptions of route alternatives are available for each subsection. Additionally, the website also provides latest news where articles on recent developments of the EuroVelo 8 - Mediterranean Route can be found.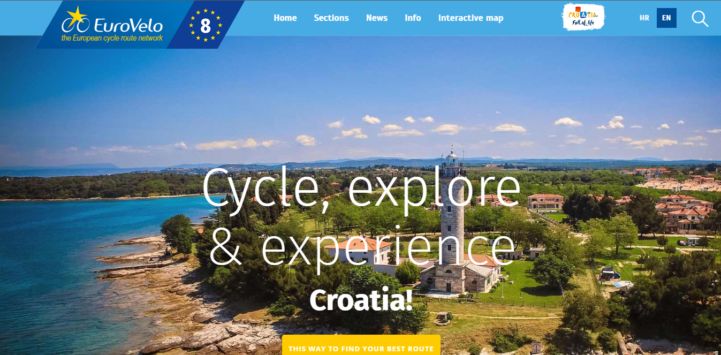 The absolute highlight of the website is the interactive map where the subsections, route alternatives and points of interest can be individually selected and displayed on the map, giving cycling tourists a great visual overview of everything one needs to plan their trip along the EuroVelo 8 - Mediterranean Route.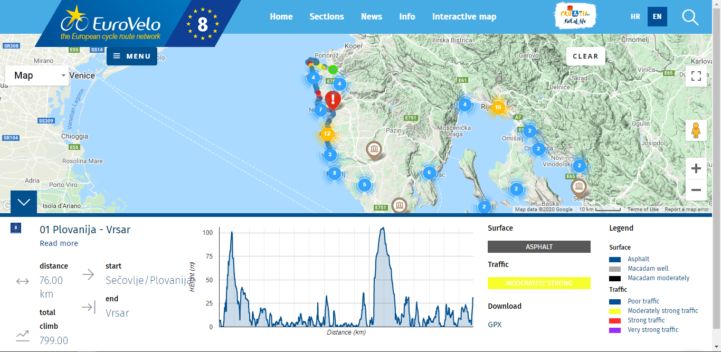 The Croatian section of the EuroVelo 8 - Mediterranean Route is part of the MEDCYCLETOUR project, in the frame of which this website was developed. The project, which is co-funded by the European Regional Development Fund, aims to enhance the development of sustainable and responsible coastal and maritime tourism in the Mediterranean area.
Author: Jonathan Hirschhäuser