Terug naar alle
IT
Cycle 2 Recycle: fighting plastic pollution, one bike trip at a time!
maandag 27 april 2020
"There's nothing I like better than coming up with challenges that other people consider crazy, impossible, or simply too difficult and tiring to be fun." In 2019, Myra Stals decided to make a statement against plastic pollution by picking up as much plastic waste as possible while she was on her bike tour. In this article she shares her remarkable story.
The inspiration for my adventure came partly from my previous bike tours. Not far into my first trip back in 2016, which started in Albania, I was unpleasantly surprised by the huge amounts of (plastic) waste lying next to the roadside. No matter how beautiful the natural scenery around me was, there were traces of unrespectful passers-by everywhere. And it didn't stop when I left the Balkans to move further towards northern Europe.
It was difficult for me to accept that I couldn't pick this plastic up and drop it off at appropriate waste disposal centres, but my bicycle was simply too heavily packed for my 4-month tour that there wasn't any space left. In search of new challenges and motivated by a strong desire to do something active about the plastic problem, one year ago I put two and two together and decided to combine my passion for bike touring with my passion for the environment and Cycle 2 Recycle was born.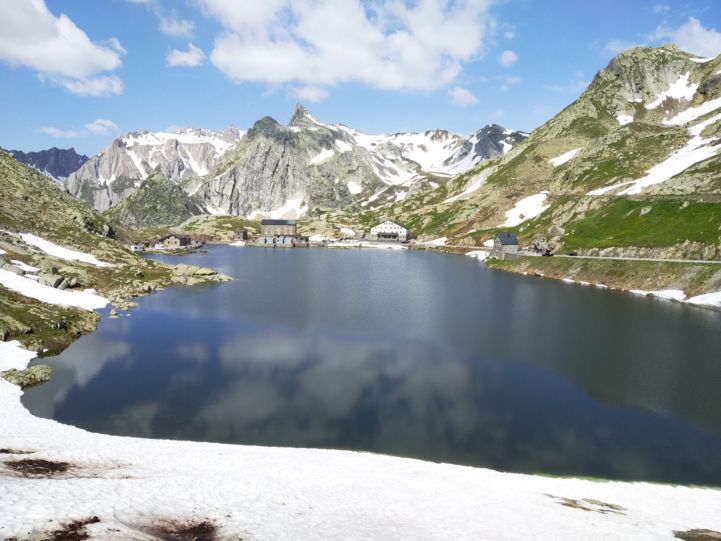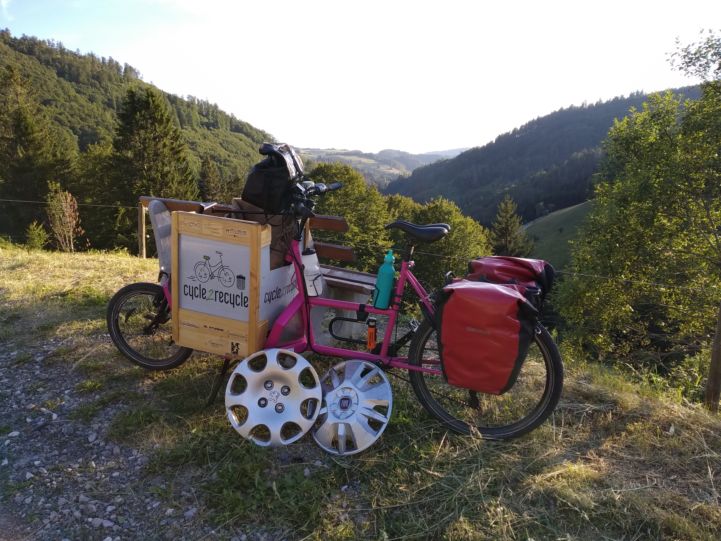 For this new kind of challenge I had to overcome an initial obstacle though: what kind of bike has enough space to bring all that plastic with me? After some consideration I decided a cargo bike would be the best option, because of the large container in the front. But it also unavoidably meant that the weight of the bike itself would be doubled from 15kg to 30kg… and on top of this I was going to cross the Swiss Alps, twice!
You wonder why? Well, my starting point was Torino, Italy and it's hard to escape the Alps if you want to leave Italy.
I realised I needed some proper training to be able to climb the Great St. Bernard Pass at 2,473m, so in the month before my departure I rented an apartment in the hills outside of Torino in northern Italy. And I basically forced myself to cycle as much as possible up and down those hills in the searing Italian summer sun because, if I didn't, I wouldn't have any food to eat or see a familiar face for one entire month.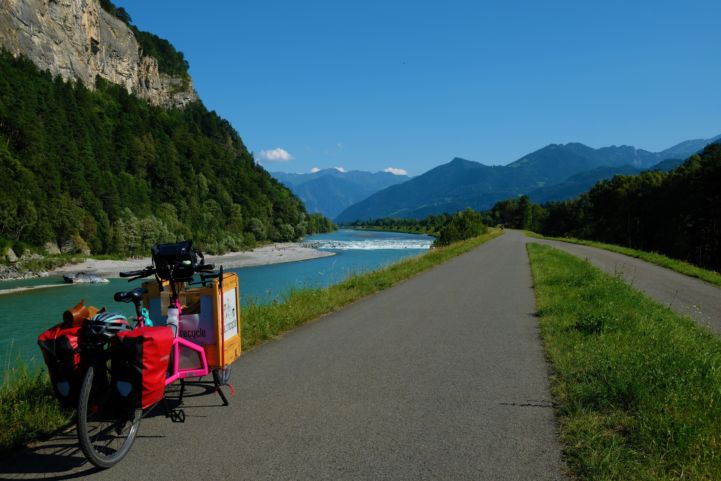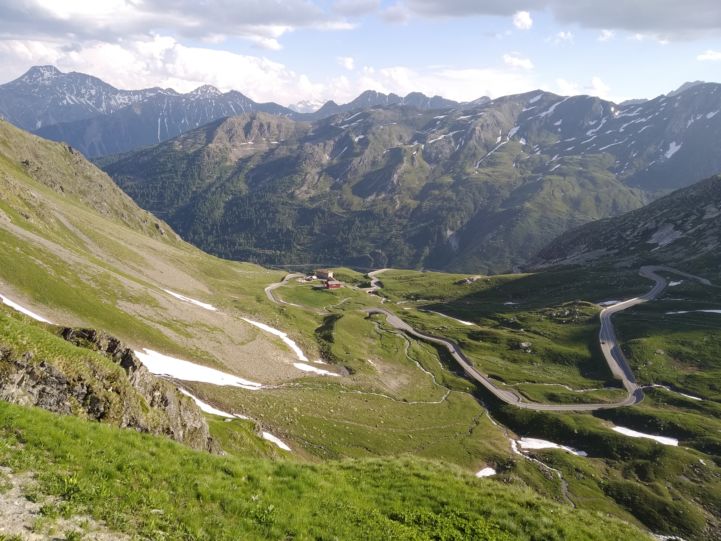 And it worked! Well, up to a certain point. Because it's one thing to cycle up and down hills, but it's something completely different to climb one of the highest mountain ranges in Europe. Not to mention the weather conditions: it was the 1st July and Europe was just coming off the first extreme heat wave that summer. Temperatures above 40 degrees Celsius had been torturing northern Italy for days and when I started my very first Alpine ascent, it wasn't much cooler. It took me more than 11 hours to cycle 36km from Aosta to the top, and when I finally laid my eyes upon the gorgeous lake that appeared after the last turn, tears of joy and exhaustion started rolling down my cheeks at the realisation that this day of uphill battles, downward emotions, and endless hours of the searing Italian sun on my body, had ended at last.
But even though this day was only the beginning of my trip and I cursed myself countless times when I was in the middle of it all, it's also the day I think back to the most with an intense sense of nostalgia. These extreme challenges and struggles are the ones that make it all worthwhile, because at the end of the day, the immense feeling of satisfaction they generate is the best motivation to continue.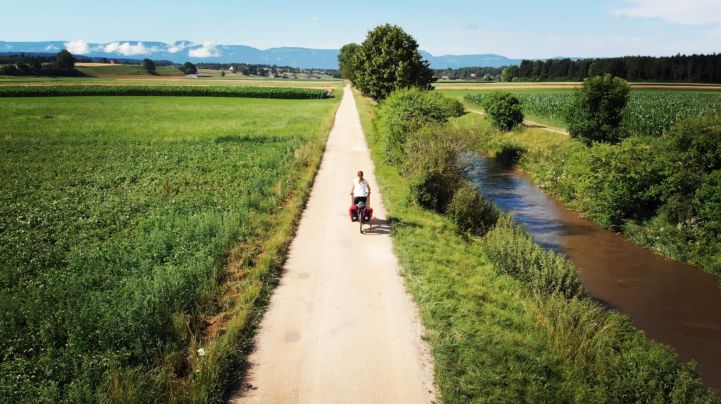 Additional motivations last summer were of course my battle against plastic pollution and the amazing people I met along the way. From free hospitality at people's homes and hotels, to people giving me an extra push uphill, to curious people who stopped me to ask what I was doing with that weird bike and all that plastic, to fellow cyclists who wanted to try out the bike or take a selfie with me: the positive reactions of people throughout those 6 weeks have been incredibly heart-warming and when a moment of tiredness or demotivation hit me, it never took long for some total stranger to appear and cheer me on from across the road, instantly conjuring a gigantic smile back on my face.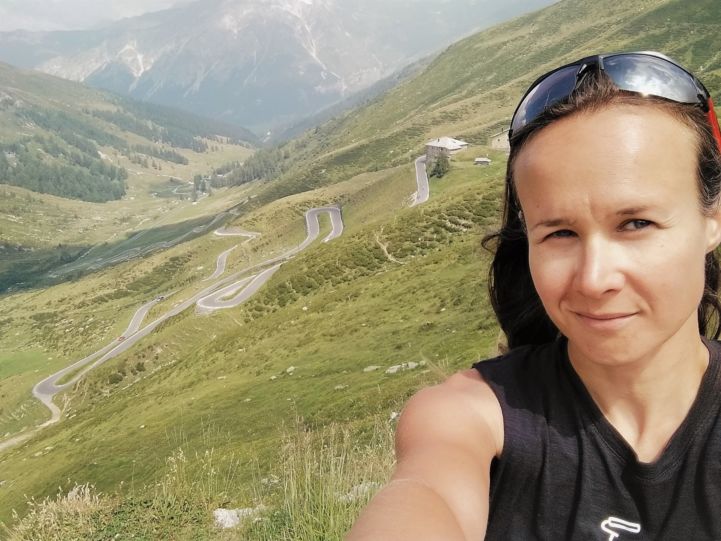 During this first Cycle 2 Recycle adventure I covered 2,000 km through six different countries and managed to pick up a whopping 43 kg of plastic waste. This doesn't sound like a whole lot, but if you consider that it's the equivalent of 4,300 empty 500 ml plastic bottles, it becomes an entirely different number. And the challenge continues!
I'm currently in the process of planning my second Cycle 2 Recycle adventure, which will be a longer and more challenging trip for the upcoming summer of 2020 (if the current corona virus situation allows it of course). I plan to start on 16 June from Torino and cycle through Italy, France, Belgium, the Netherlands, Germany, Czech Republic, Austria, and Slovenia, covering approximately 6,000 km in 3-4 months. I'm extra excited about this new challenge, because with the help of my first crowdfunding campaign I managed to buy my own, second-hand cargo bike. And with its 2,5m length this one is even bigger and heavier than the previous one… so challenge accepted!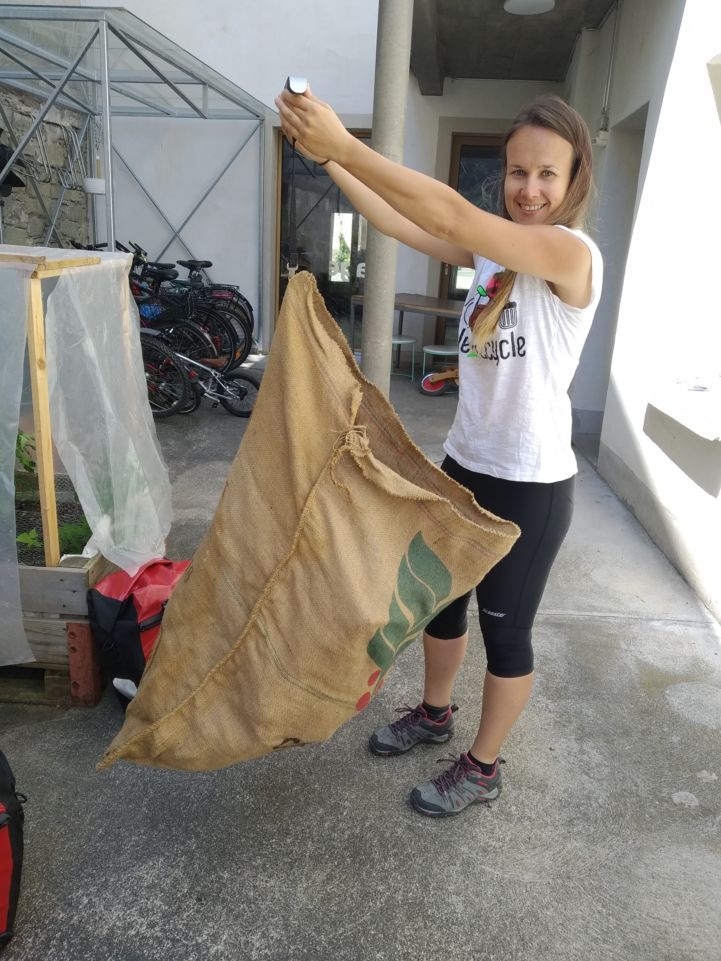 This next adventure will also be a real EuroVelo experience: I am incorporating 10 different EuroVelo routes into my itinerary this time, and I'm looking forward to discovering all the beautiful trails and views that await me. My experiences with EuroVelo routes until now have been very positive ones: I cycled a big part along the beautiful and popular EuroVelo 6 – Atlantic-Black Sea from Budapest to Passau in 2016, as well as a big chunk of EuroVelo 8 – Mediterranean Route from Albania to Trieste along the gorgeous Adriatic coast, and I followed smaller bits and pieces of routes like the EuroVelo 13 – Iron Curtain Trail and EuroVelo 17 – Rhone Route when they coincided with my own planned itinerary. I am a huge proponent of the EuroVelo network and smaller regional and national cycle route networks, because they offer a great environmental-friendly alternative for travelling throughout Europe. I therefore hope that my next adventure will inspire people to go out there and try some of the amazing EuroVelo routes available throughout the continent.
My challenges until now have been mostly self-financed, although I have launched a crowdfunding campaign where individuals and companies can make a (small) donation to support my efforts. More information about Cycle 2 Recycle including previous challenges, the upcoming 2020 itinerary, and the crowdfunding campaign can be found on my website cycle2recycle.org.
© All pictures were taken by Myra Stals.
Author(s): Myra Stals