Terug naar alle
EuroVelo on Foot: A 5-year Journey around Europe
dinsdag 23 juli 2019
As you would expect, EuroVelo receives lots of emails from people wanting to cycle the EuroVelo routes but we occasionally hear from people wanting to use the routes to travel by other modes too. A few years ago, we heard from La Trottineuse and her remarkable journey along EuroVelo 6 by push scooter. We have recently been made aware of another epic trip based on the EuroVelo network this time being undertaken on foot.
In September 2016, sculptor Jean-François Aillet embarked on a 15,000 km journey spanning 5 years and 18 European countries along the EuroVelo network. The goal of his pilgrimage is to collect 7,000 samples of sands, representing 100 beaches bordering the 70 seas registered by the IFREMER (French Research Institute for Exploitation of the Sea). This collection will be used as part of a sculpture named Solitary Tides.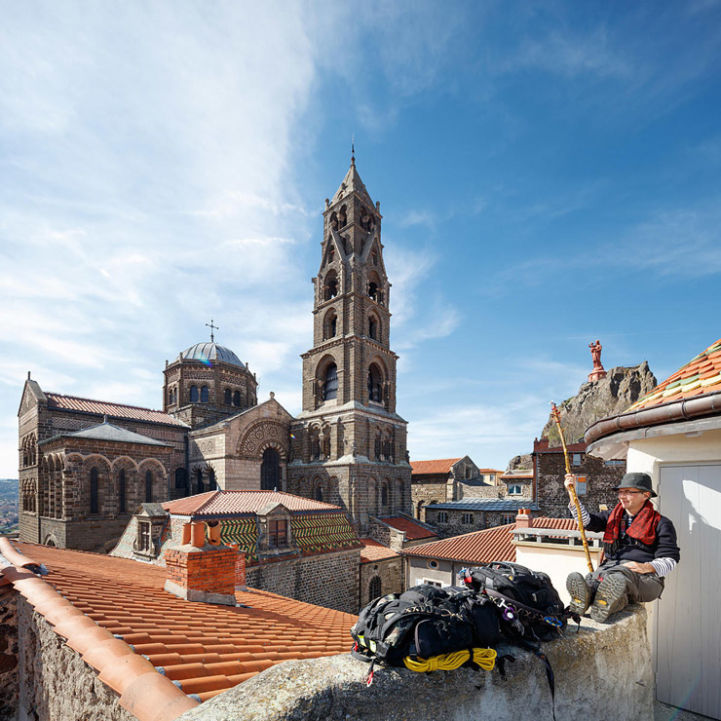 On 19 September 2016, Jean-François Aillet arrived at the airport of Santiago de Compostela. In front of him, he pushed a trolley adorned with four bright-red flags and a large map. This Veloped, a Swedish-made medical walker stocked with 120 kg of kit, would be his trusty travel companion for the next 5 years. From Santiago de Compostela he hiked to the coastal town of Muxía, the starting point of his quest. The next 5 years, he will tour the European continent on foot to return to his point of departure after 15,000 km. Most nights he will spend under the open sky in his sleeping bag, relying on the hospitality of strangers on his path for food and shelter.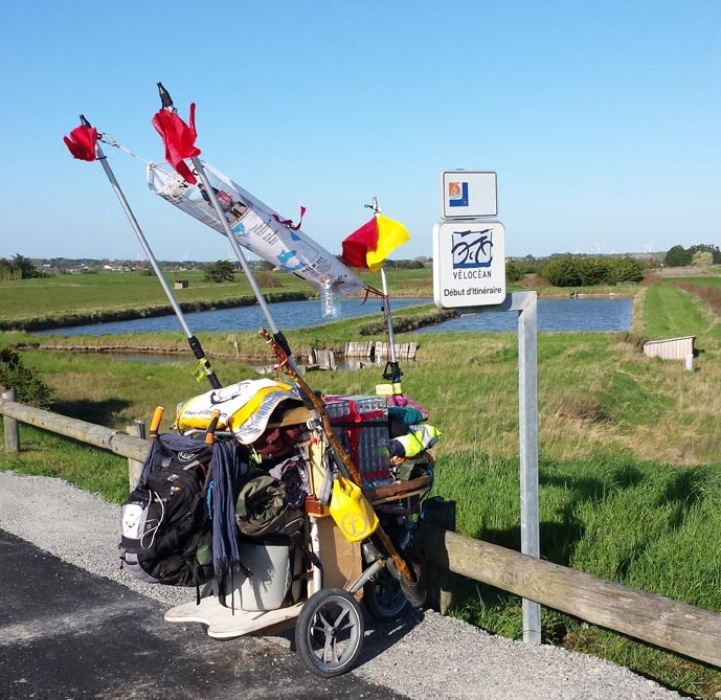 After making a stop at the Cathedral of Santiago de Compostela to earn St. James' blessing for his pilgrimage, he set out toward the Bay of Biscay. He made his way along the coast of northern Spain to enter France at Hendaye, where he linked up with EuroVelo 1 – Atlantic Coast Route. In late 2016, he began his hike north along EuroVelo 1, through the famed vineyards of Bordeaux and the historic port city of La Rochelle, up to Nantes. There he continued his journey northward on the shores of Brittany to joinEuroVelo 4 – Central Europe Route at Morlaix in June 2017. A few weeks later, the magnificent Mont-Saint-Michel rose in the distance.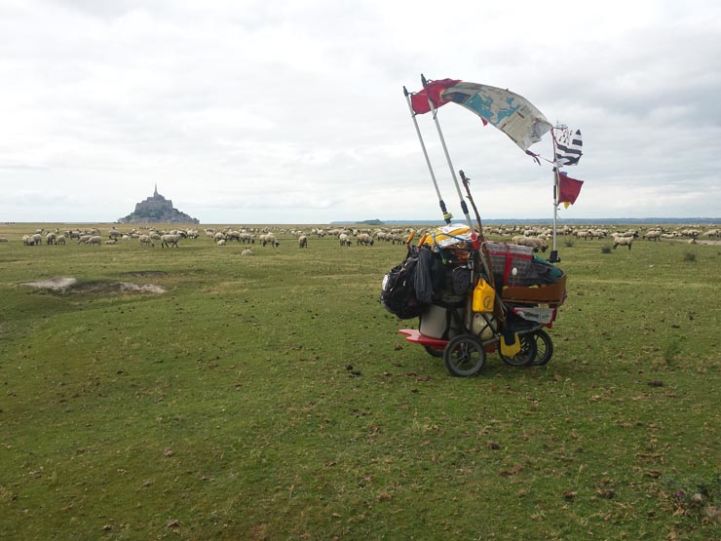 After a few months of rest, Jean-François resumed his tour in the South of England. Having reached the white cliffs of Dover he took the ferry to Calais and continued along EuroVelo 4 to the Belgian border, where EuroVelo 12 – North Sea Cycle Route awaited. Along EuroVelo 12, he passed through Belgian and Dutch seaside resorts and arrived in the bustling trade hub of Hamburg in July 2018. He then travelled to Norway and Sweden via Denmark using a combination of EuroVelo 3 – Pilgrims Route, EuroVelo 12 – North Sea Cycle Route and EuroVelo 7 – Sun Route.
At the time of writing this article, Jean-François is in Finland, walking to Helsinki on EuroVelo 10 – Baltic Sea Cycle Route. From there, he will pass through the Baltic States on EuroVelo 11 – East Europe Route and is set to reach Berlin by the end of 2019 following EuroVelo 2 – Capitals Route. In 2020, he will head from Berlin to Rome via Prague, Vienna and Venice, walking along EuroVelo 7 – Sun Route, EuroVelo 9 – Baltic-Adreatic and EuroVelo 8 – Mediterranean Route. He will reach the end of his grand journey in 2021, when he returns back to Muxía, where it all began in 2016.
Sand Samples, The Cube and Solitary Tides
The purpose of Jean-François' pilgrimage? To collect 7,000 sand samples from different beaches and riverbanks around the world. The first 1,000 samples are cryogenically stored in a box he calls 'the Cube', which travelled into space and back by French astronaut Jean-François Clervoy. Jean-François Aillet now carries the Cube around with him on his Veloped wherever he goes. Currently, the number of samples stands at 1,700. When finished, the collection will be the centrepiece of a monumental sculpture called Solitary Tides.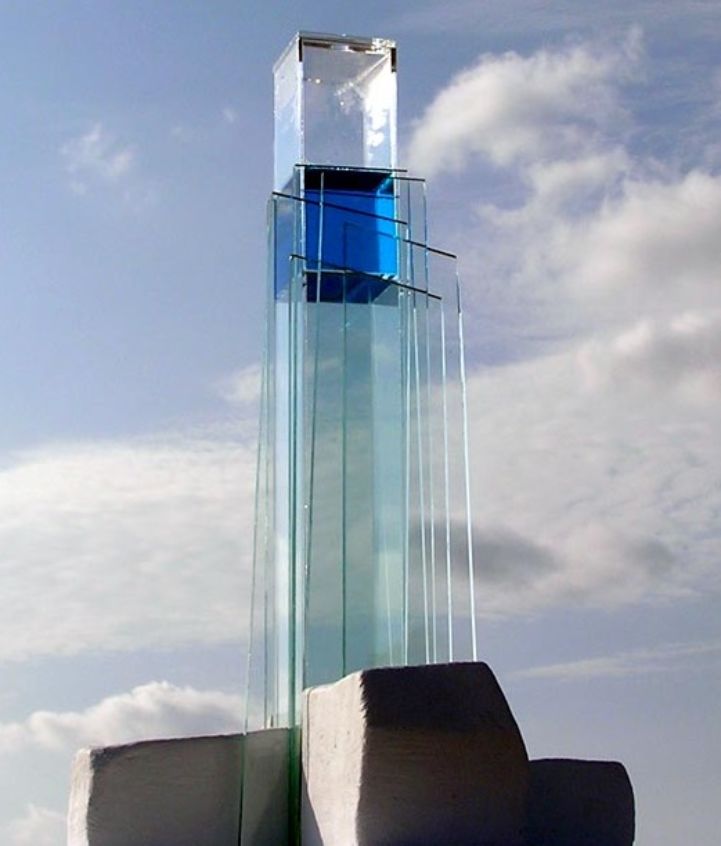 Find out more about Jean-François Aillet's pilgrimage through Europe and his art project: http://www.aillet.com
Author(s): Jean-François Aillet, Maarten Van Hecke
Please be aware that the EuroVelo routes are located on a variety of different infrastructure types (e.g. public roads, dedicated cycle paths, greenways etc.) and some of them may not be suitable for other modes. Please consult the relevant national legislation before setting out and if in any doubt contact the relevant National EuroVelo Coordination Centre or Coordinator.