32-year-old Fiona recently started cycling across 9 countries on EuroVelo 8 - Mediterranean Route to discover the food and people that make this stretch of coastline one of the most popular in the world! Read on to learn more about this journey in her own words.
It's early April and in just 7 days time I'll set off from Gibraltar to cycle 4,000 miles along the coast of the Mediterranean all the way to Greece.
Over the last couple of years I've explored my home country, Britain, pretty well. In 2018 I stand up paddleboarded the length of Britain, from Lands End to John O'Groats (LEJOG), having walked and cycled it the previous year. In doing so I became the first woman to complete a length of Britain triathlon, but the world record wasn't what drove me to explore. It was the lure of adventure, of discovering such an incredibly diverse landscape, getting to know the place I call home and meeting a whole host of interesting characters along the way.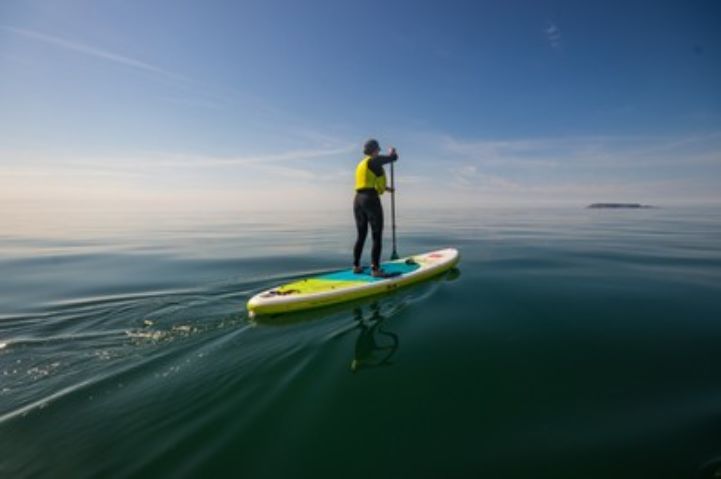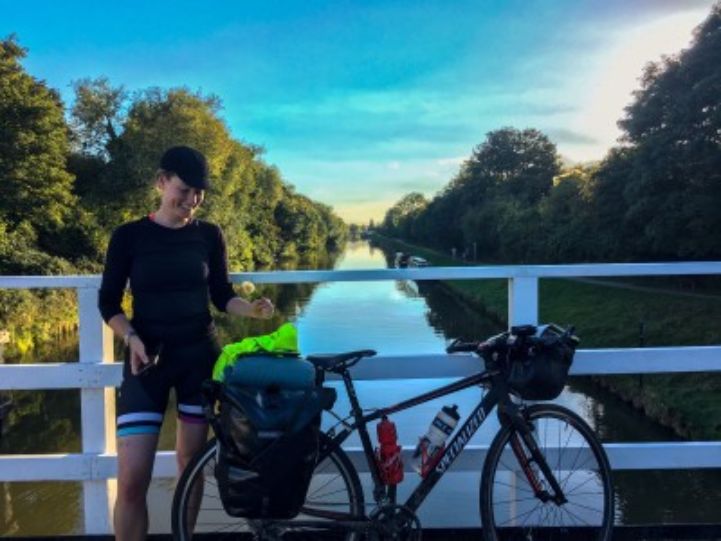 It wasn't all plain sailing though. During my first attempt to cycle LEJOG I'd managed to make it 800 miles north and into the Cairngorms National Park. A wild and unforgiving landscape in late October, I got caught out by a storm and had to call it a day. Far from put off I went back the following year to cycle the whole route again, this time via London, covering 1,200 miles over 4 weeks, and making use of EuroVelo 12 – North Sea Cycle Route in parts. The best stretch of road for me was by far the section between Lairg and Tongue right up the middle of the Scottish Highlands. The smoothest undulating tarmac in a stunning mountainous landscape; with a sunny day and strong tailwind, cycling doesn't get much better. Or does it.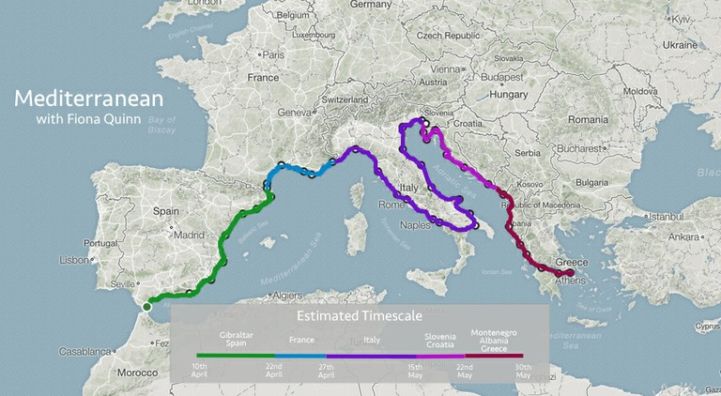 In search of new cultures and gelato I'm excited to head to warmer climes for my next adventure, exploring one of the world's most popular coastlines, the Mediterranean. With beautiful sandy beaches, crystal clear waters, incredible history and a mix of cultures, I can't wait to eat my way through 9 different countries – Gibraltar, Spain, France, Italy, Slovenia, Croatia, Montenegro, Albania and Greece.
A mecca for cyclists of all kinds, the Med offers warm weather and challenging terrain to test professional athletes and amateurs alike. My trusty bike will be put through her paces, helping me tackle some 51,816 meters in elevation across the route. Going solo and self-supported the added weight of camping gear will make this even more of a challenge, or more rewarding, depending on your point of view.
While keeping the Mediterranean to my right will be a key navigational tool, the EuroVelo 8 – Mediterranean Route will help guide me for much of the way, offering paths through the bustling coastal cities and towns and out into the countryside. If you're curious to see where I've got to and would like to follow my journey live, I'll have a tracker map which you can see on my website and I'll be sharing updates across social media throughout the journey.
But this journey isn't just about one woman's solo adventure. I'm keen to inspire other women and girls to get outside on their bikes and explore for themselves. Through talks in schools and corporates and sharing my story across social and traditional media I'll highlight tales from the road and what we can achieve if we dare to dream big.