Terug naar alle
BE
Cycle across Europe with EuroVelo!
woensdag 20 maart 2019
Do you dream of heading from England and cycling all the way to the South of Italy or from Norway to Spain while only following one route? It's now quick and easy with EuroVelo 5 - Via Romeo Francigena or EuroVelo 3 - Pilgrims Route.
The EuroVelo network allows you to cross 42 European countries by following 16 themed long-distance routes and pedalling 70,000km... And of course, all of that is by bike!
What about Belgium?
There are 5 EuroVelo routes which cross our wonderful country: routes 3, 4, 5, 12 and 19, adding up to a total of 1140km. In Wallonia, routes 3, 5 and 19 follow the RAVeL networks for the most part. In Brussels, you will pass the capital's extraordinary sights. Each country has a national coordinator to ensure the smooth running of its routes and to answer any questions travellers might have. In our case, "Pro Velo" has been fulfilling the role for Brussels and Wallonia since May 2018! And for Flanders, it is the organisation "Visit Flanders".
Here are the 3 EuroVelo crossing Brussels (5 only) and Wallonia.
EuroVelo 5 - Via Romeo Francigena
3900km in length, from England to the South of Italy, this cycle route passes 21 UNESCO sites in 7 different countries. In Belgium, the route passes through all 3 regions and part of Lille, France to reach Luxembourg. It passes through the cities of Geraardsbergen, Brussels, Namur, Dinant and the cities and villages of the Ardennes before arriving in Luxembourg.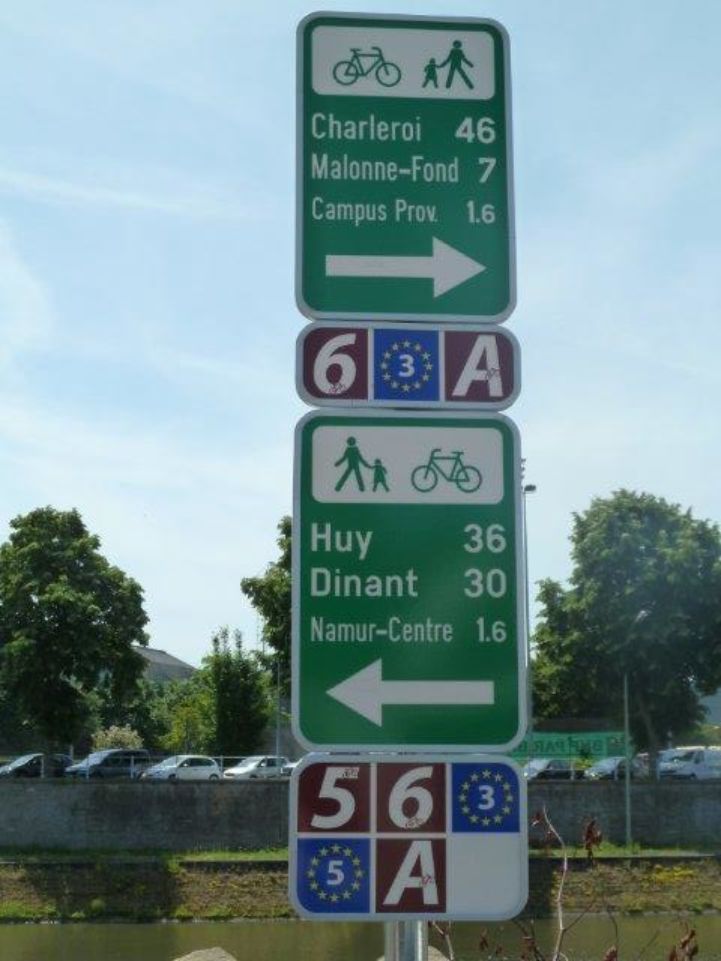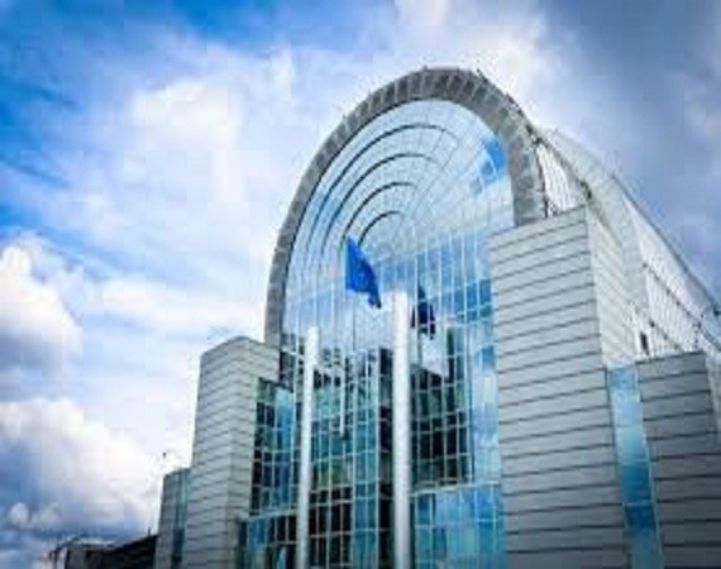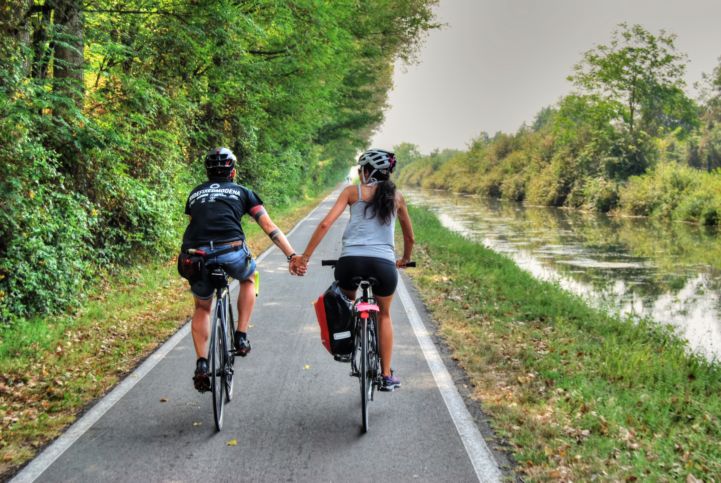 EuroVelo 3 - Pilgrims Route
This route crosses 7 countries along 5100km and passes 20 UNESCO sites. In Belgium, it goes from Maubeuge, France to Aachen, Germany passing through the cities of Charleroi, Namur and Liège. You will also follow the Sambre and Meuse rivers.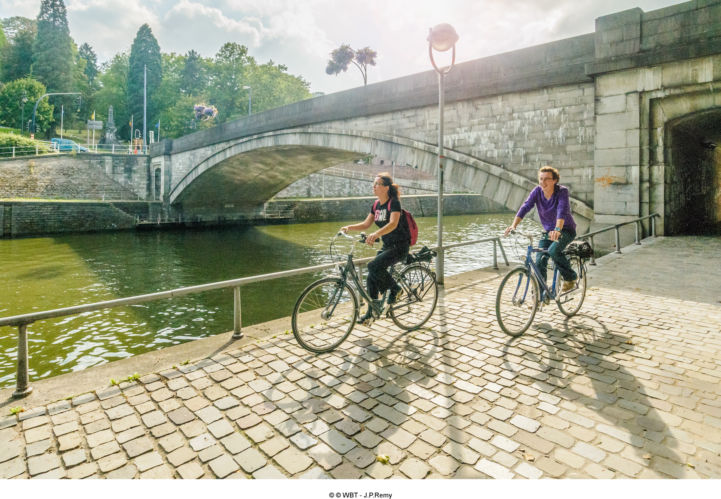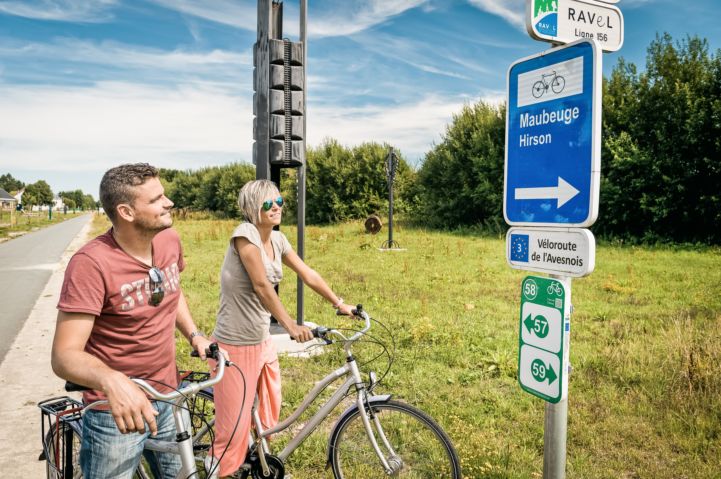 EuroVelo 19 – Meuse Cycle Route
The last addition to the EuroVelo network is a 1152km-long route crossing three countries: France, Belgium and the Netherlands. This route follows the Meuse River, one of the major rivers in Europe. In Wallonia, in a magnificent setting characterised by rock faces, you follow the Meuse along the citadels of Dinant and Namur, the fort of Huy and the citadel of Liège. After the 'cité ardente', you have the choice to continue either on the east bank or to discover Belgian Limburg along the charming west bank of the Meuse.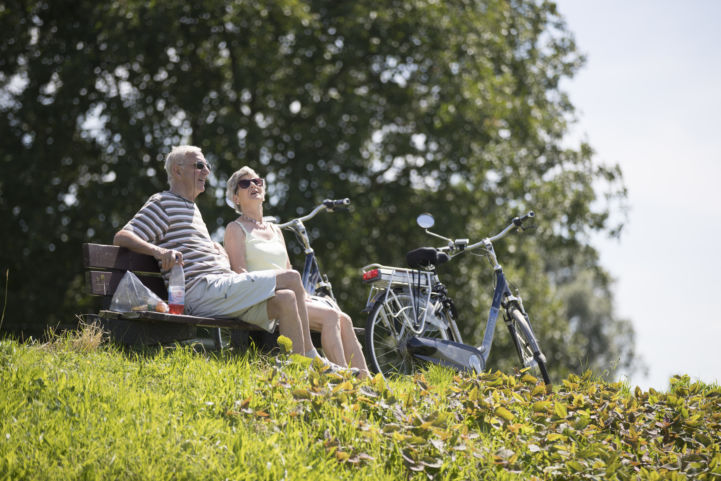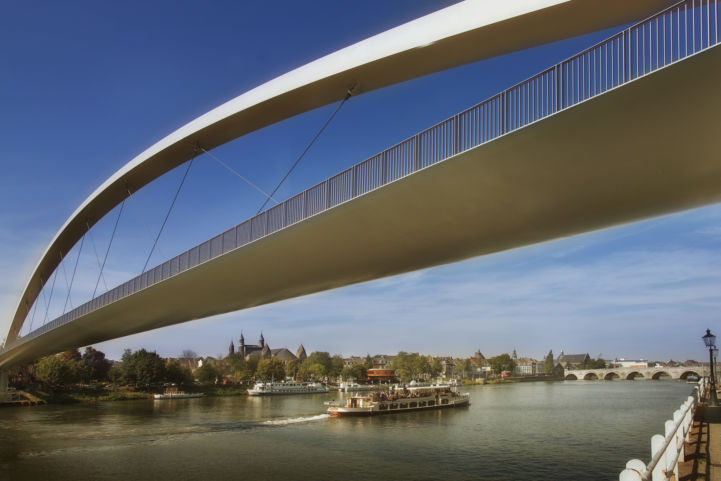 You can find more information on the EuroVelo 3 and 5 in Belgium here: www.eurovelobelgium.be (English only). For the French version head to the RAVeL website. And to know more about EuroVelo 19, visit the Meuse Cycle Route website.
So, what does EuroVelo guarantee?
The routes:
are adapted for any level of cycling ability (daily cyclists, occasional cyclists, cycling hobbyists, etc.)
will take you past major cultural and natural sites such as UNESCO sites.
are always close to facilities that are adapted for bike travel such as accommodation, food, bicycle repair, public transport lines in case you change your mind or encounter a technical problem, etc.
And what's left for you to do? Take time to choose a route and to follow the signs (route 5 for example):
You can also prepare your route online on the website www.eurovelo.com and for certain routes you can download the app, like the one for EuroVelo 5.
In the interests of being completely honest, the network has not been completely implemented and certain parts still need to be developed, such as building infrastructures and signage. Thank you for your patience because the ECF (European Cyclist Federation) has given themselves until 2020 to finish off (or maybe a little longer)!
Easy, right? All that's left for you to do is to choose your route, prepare for it and...pedal! You can also read our advice on preparing your bike trip.
Questions about EuroVelo in Belgium? Take a look at the website eurovelobelgium.be or contact our team: [email protected]