Terug naar alle
BE
How to find the EuroVelo 5 – Via Romea Francigena in Belgium?
dinsdag 11 september 2018
Arriving from France and heading back towards Luxembourg, or vice versa, the EuroVelo 5, also known as the Via Romea Francigena, crosses all three Belgian regions (Wallonia, Flanders and the Brussels-Capital region) over about 400 km, and is divided into 10 sections. Let's make a brief progress report with regard to the signposting.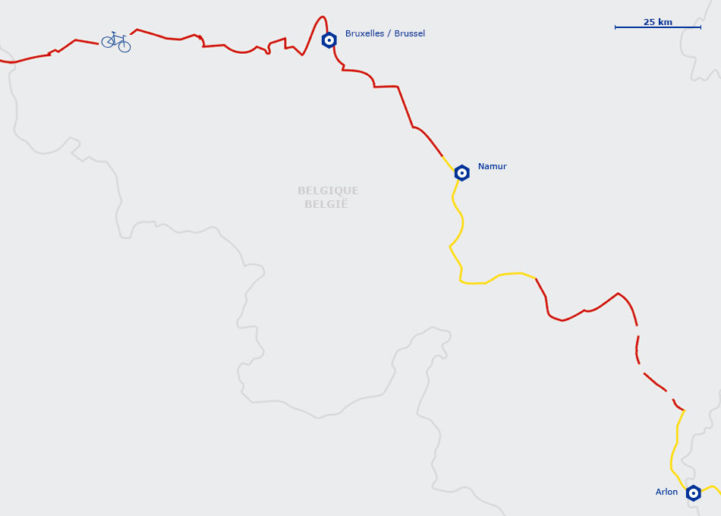 The EuroVelo signposting: a work in progress!
The ambition is to end up with the same and unique "EuroVelo" road signs everywhere from London to Brindisi by 2020. Although on the right track, there are still some places to mark on the Belgian part of the track.
The sections passing through Wallonia are well on the way to being fully marked by the summer of 2019. You can currently follow the EuroVelo road signs on sections 1 (Roubaix-Ronse), 2 (Ronse – Grammont), 6 (Namur – Dinant), 9 (La Roche-en-Ardenne – Bastogne) and 10 (Bastogne – Martelange). For section 3 in Flanders, linking Grammont and Brussels, follow the Flemish route marked LF6 over 68 km, as the EuroVelo road signs are not yet in place.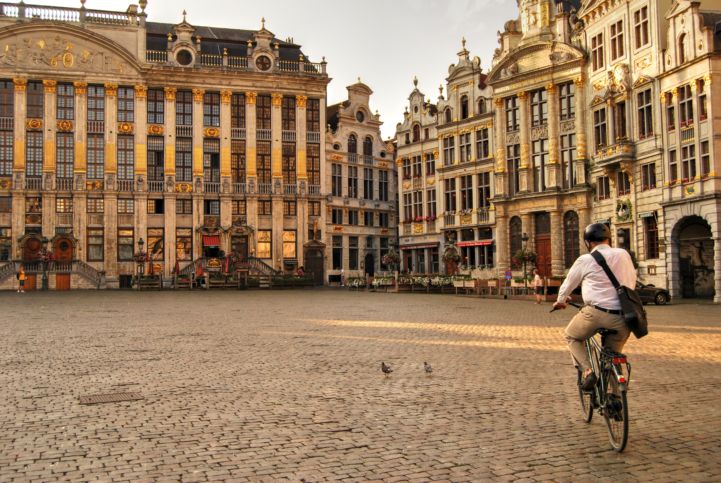 From Brussels up to Walhain (sections 4 and 5), the route is not yet marked EuroVelo, but follows signposted regional routes. For example, when leaving Brussels towards the Sonian Forest and up to Walhain, follow the EuroVelo indications signposted on the provincial Intersection Points ("Knooppunten") road signs.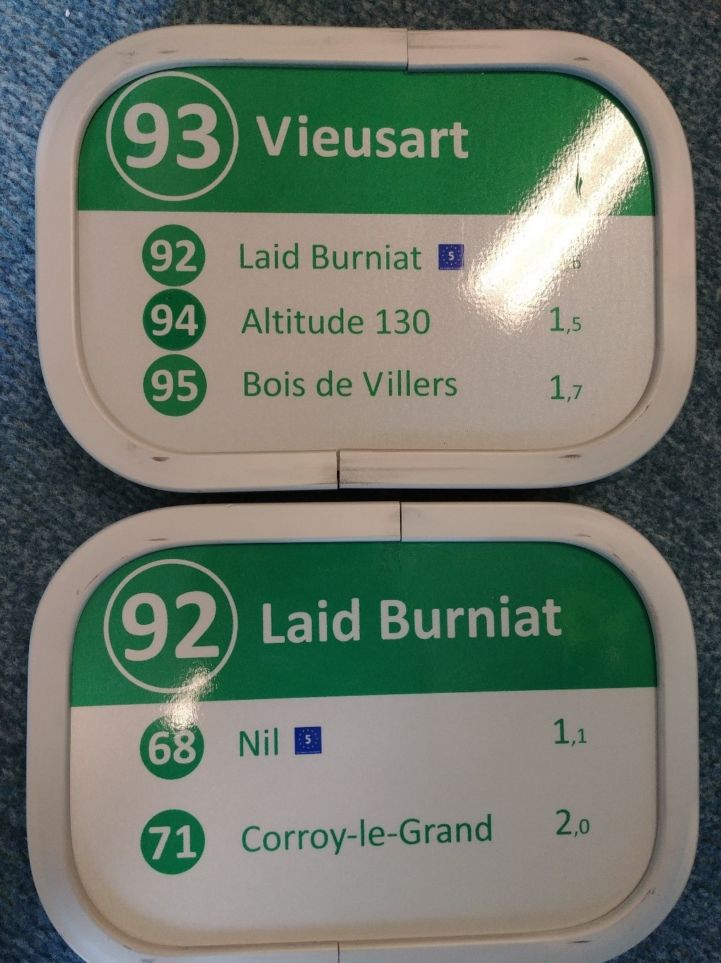 Between Walhain and Ciney (the end of section 5, section 6 in full, and the beginning of section 7), the route is completely marked and signposted. From Ciney to Marche-en-Famenne (the second part of section 7), the signposting will be finalised no later than the winter of 2018. From Marche-en-Famenne up to la Roche-en-Ardenne (section 8), the signposting will be carried out during the first half of 2019.
Have you ever seen a EuroVelo route sign? This is what it looks like!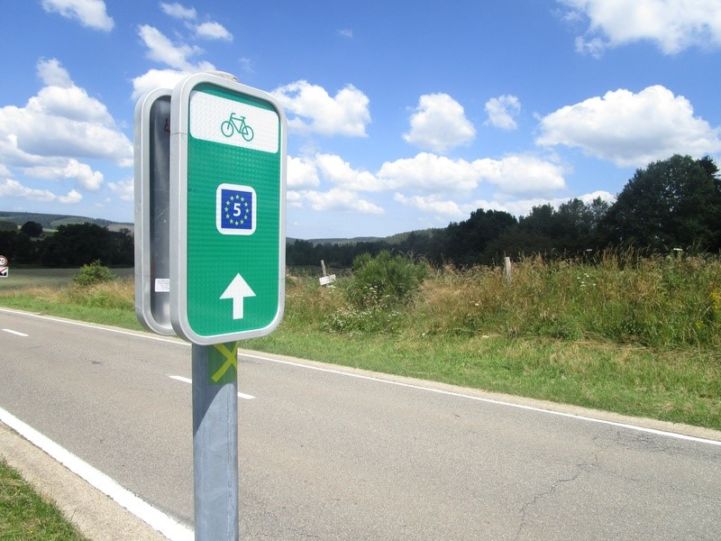 Thinking of cycling the EuroVelo 5 in Belgium? You can find all the necessary information on the website eurovelobelgium.be.
Article written by the Pro Velo EuroVelo Team